FDA Secretary Speaks to SMJUHSD FFA Students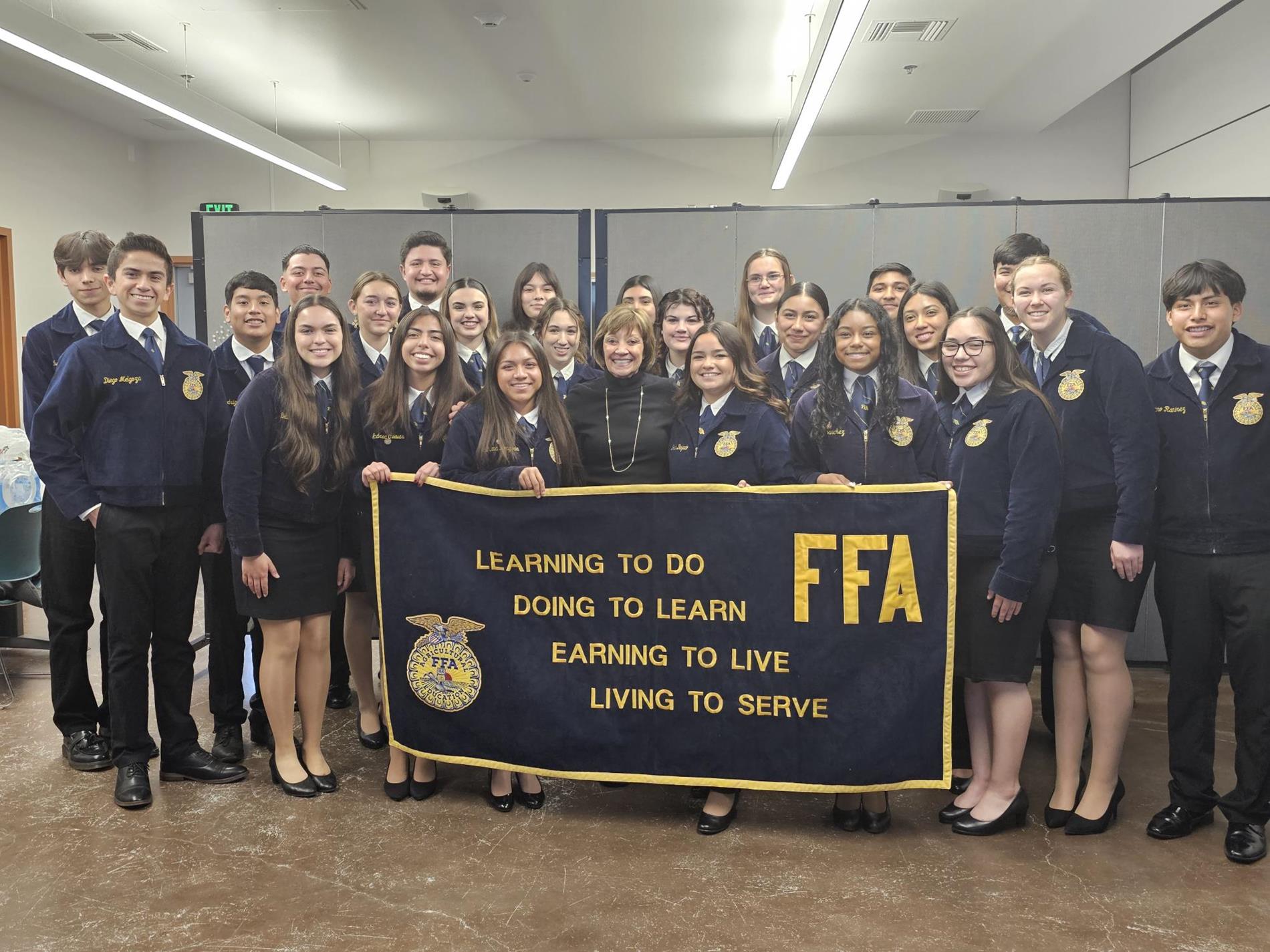 ---
On Friday, California Department of Food and Agriculture Secretary Karen Ross, spent some time speaking to Righetti, Santa Maria and Pioneer Valley FFA Officers at the Mark Richardson Career Technical Education Center & Ag Farm.
Ross applauded the area's agriculture and called the region's farming practices very "proactive." She also praised the FFA students for mentoring younger students and stressed the variety of opportunities when it comes to public service and agriculture. After, FFA representatives from the three schools gave five-minute presentations about their programs.
"I really appreciated Secretary Karen Ross taking the time to come visit the FFA programs in our district and share her vast knowledge on agriculture issues and our role towards the future of Ag,'' said PVHS Chapter President Issael Guerra. "To have an advocate for FFA and Agriculture Education in Sacramento is important for the continued support. She is fun, energetic, and so nice."
The 25 acre-campus, which is north of the Elks Rodeo Grounds and east of Highway 101, accommodates more than 500 students from ERHS, PVHS, SMHS and DHS. It was paid for through C- 2004 Bond Funds and Measure H of 2016. The center currently has five programs for the 2022-2023 school year. They include AG Farm, Construction, Culinary, Diesel and Machining. The center also has more than 25 industry partners.
SMJUHSD Media Contact: Public Information Officer Kenny Klein 805-709-1454 or kklein@smjuhsd.org