ERHS School Counselors Hold Senior Parent Night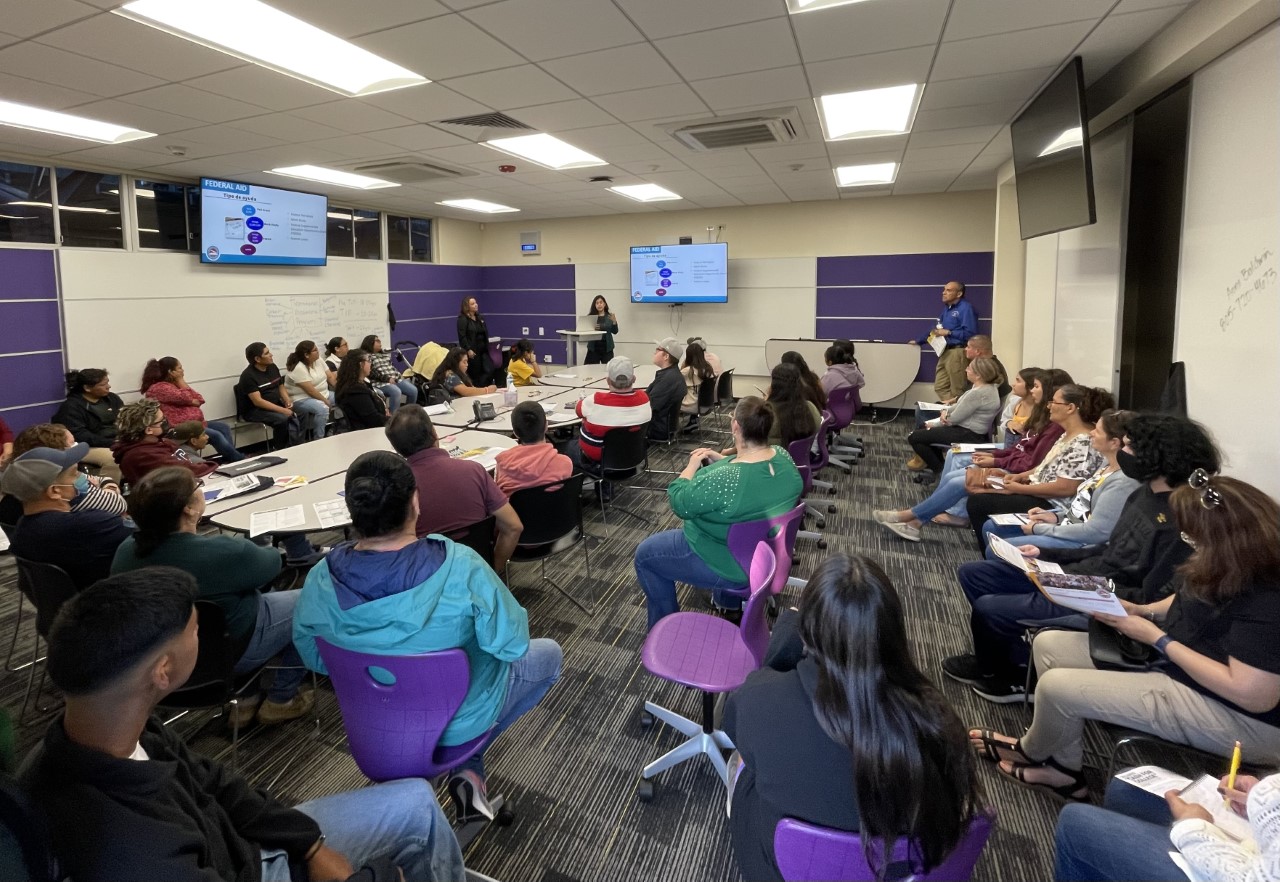 ---
ERHS School Counselors and other educational partners held "Senior Parent Night" on Oct. 5.
Parents received information about important dates, financial aid, scholarships, and the Hancock Promise.
"We are sharing pertinent college information to our seniors during Reach Higher Academy in their English classes this month and felt the same information is just as important for the parents/guardians to know as well,'' said Warrior School Counselor Julie Utterback. "There are always changes with university requirements including financial aid. Therefore, meeting with our parents allows one on one questions and answers with the experts."
"The event really helped direct parents in applying for grants and scholarships,'' said Warrior Parent Shannon Santos.
Community partner, José Milan, described the outreach effort as a success.
"It was great to see so many Spanish-speaking and English parents coming to support their students take their first steps toward higher education,'' Milan said. "The parents are more informed on the process and can better support their students navigate their futures."
SMJUHSD Media Contact: Public Information Officer Kenny Klein 805-709-1454 or kklein@smjuhsd.org