ERHS Hosts Student Art Show and Chalk Festival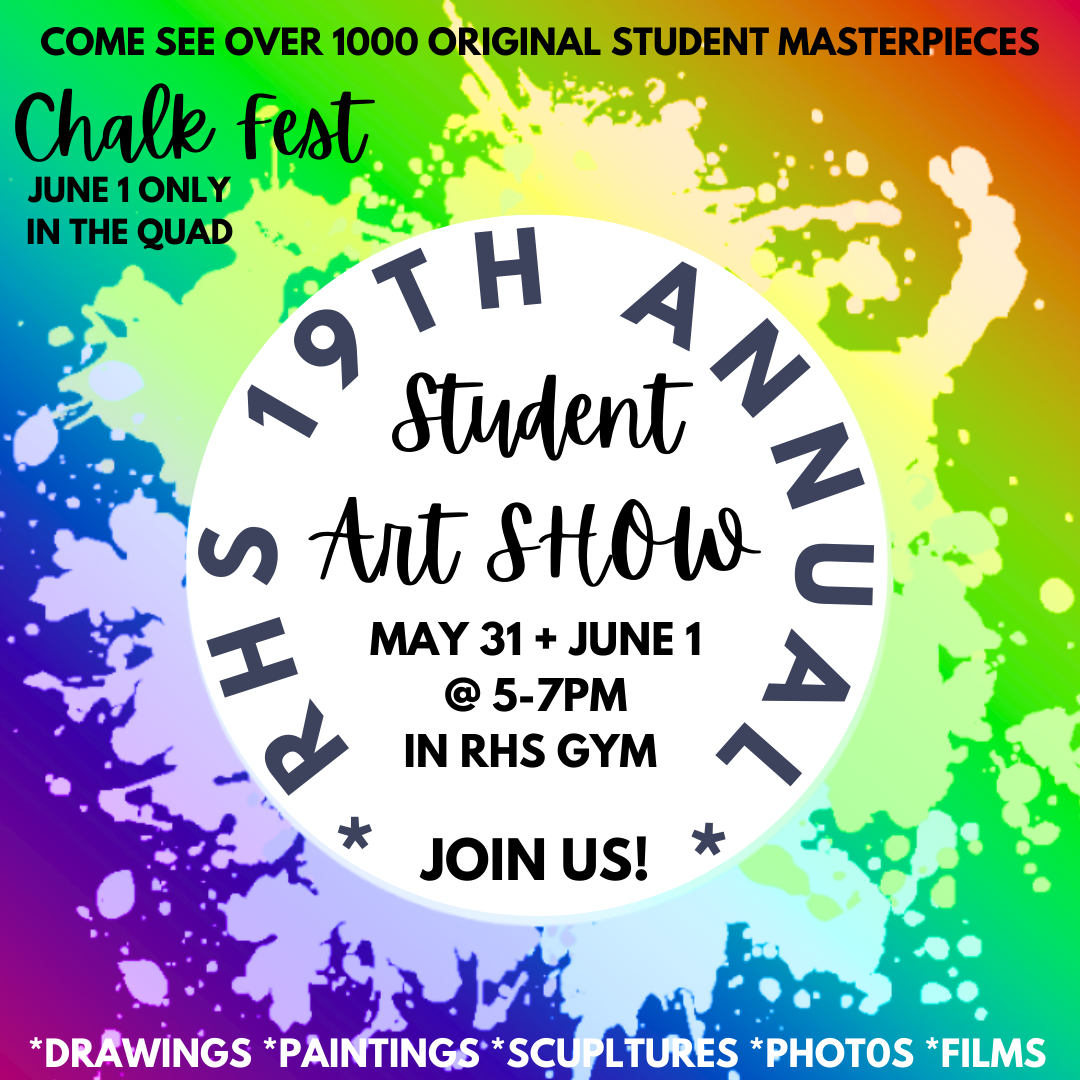 ---
The Righetti High School 19th Annual Student Art Show and Chalk Festival, featuring more than 1,000 student art masterpieces, will be ready for the public to enjoy May 31st- June 1st.
The art show is from 5 p.m. to 7 p.m. inside the gym both days. It includes drawings, paintings, mixed media (2-D and 3-D), digital art, and photography & film by beginner through advanced Righetti artists.
The student chalk festival is June 1. The students will begin mapping out their chalk creations in the morning and have the drawings ready for student viewing by noon. Classes plan to visit throughout the day. (This is not open to the public during school hours.)
"If you haven't been to Righetti's Annual Art Show before, it's impressive. We have diverse students here at Righetti and such a variety of art classes to draw from, that you'll get the full spectrum of awe and accomplishment at every level. If you have to choose just one day, June 1st lets you see all the Chalk Art in our upper quad created that day." – Warrior Art Teacher Elesa Carlson.
SMJUHSD Media Contact: Public Information Officer Kenny Klein 805-709-1454 or kklein@smjuhsd.org