SMJUHSD Students Rocket Into High School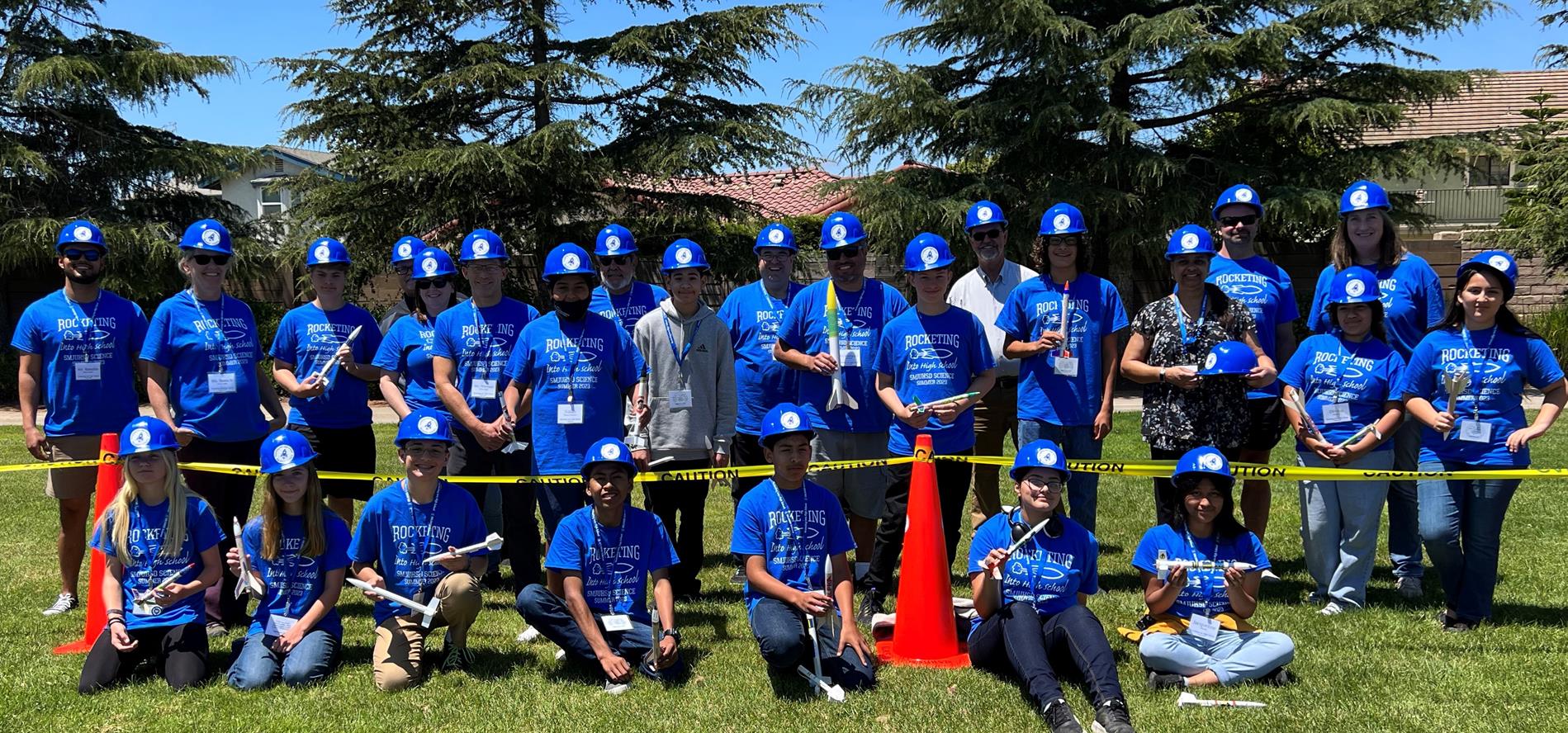 ---
More than 60 incoming Santa Maria Joint Union High School District freshman spent some time "Rocketing into High School" on Tuesday and Wednesday.
The students, who will soon attend SMHS, ERHS and PVHS, explored the wonders of science by building and launching rockets near the Pioneer Valley HS baseball fields. The ongoing program, which is staffed by SMJUHSD Science Teachers, is designed to get students interested in science as they begin their high school years.
"I thought it was a cool experience,'' said SMHS 9th grader Julian Burgos. "I want to become an engineer, so this was perfect for me. The best part was constructing my rocket.''
"It's all about having fun with science and learning that it is accessible to all,'' said ERHS Science Teacher Rebecca Wingerden. "This was an exciting and engaging experience for the students and teachers.''
All SMJUHSD students return to their high school campuses August 10th.
SMJUHSD Media Contact: Public Information Officer Kenny Klein 805-709-1454 or kklein@smjuhsd.org