ERHS to Host Athletic Hall of Fame Inductions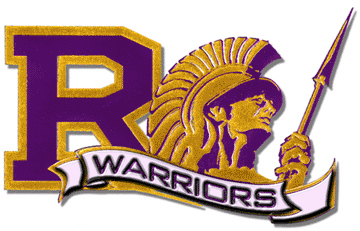 ---
The RHS Hall of Fame Committee will induct 10 new members into the Athletic Hall of Fame during the halftime football show on Friday night (Aug. 18th), marking the first time the tradition has been brought back to life since the pandemic.
The 2023-24 inductees will be announced as the Warriors play their first game of the season against the Bakersfield Drillers (7:30 p.m. kick off for the varsity team). They will also be honored inside the school's Hall of Fame display that is located on the first floor of the 38-room classroom complex. The exact date for the induction dinner is pending, according to Warrior Athletic Director Kevin Barbarick.
"It's a very accomplished and impressive group,'' said Principal Ted Lyon. The Athletic Hall of Fame started in 2003.
Trevor Hutton (2x All-CIF Football, Captain CIF Semifinal Team Football, Hancock All-State Football, Utah State Football, Indianapolis Colts.)
Chrissy Ridenour (All-League Volleyball, All-CIF Volleyball, All-League Basketball, San Francisco St. NCAA All-American Basketball.)
Kenna Wolter (X Country 2x All League, Soccer Varsity Starter 3 Years, Track All CIF Long and Triple Jump, University South Dakota 2x NCAA Qualifier Track, 5x Conference Champ Track, 2015 Triple Jump National Open Runner Up.)
Dutch Van Patten (Wrestling Coach For 20 Years. 12 League Titles. 2 CIF Titles. 6 CIF Runner-Up. CA National Team Coach 10 yrs. 10 Years Football Coach. 15 Years Assistant AD.)
Randy Hunter (2-Time League MVP Basketball, All CIF Basketball, All-State, Basketball NCAA All American Humbolt State Basketball, Professional Basketball South America.)
Gamiel Rivers (All CIF Football, League Champ Wrestling, Hancock All-State Football, University of Utah football.)
Andy DeGeus (All CIF Water Polo, All-American UCLA, National Champion Water Polo UCLA, USA National Team Water Polo, League Champ Wrestling.)
John Thomas (League MVP Baseball, All CIF Baseball, All State Baseball, All League Basketball, 2nd Round Draft Pick MLB, Team USA Baseball.)

Andrew Domingues (4-Time Master Qualifier, 3-Time State Qualifier, 2 Time State Placer (4th), High School Nationals 4th, Freestyle University National Champ, Greco University National Champ, Member of NCAA National Championship Team.)
Shannon Ward (All-League Volleyball, Basketball League MVP 3yrs, All-CIF Basketball, Montana St.)
SMJUHSD Media Contact: Public Information Officer Kenny Klein 805-709-1454 or kklein@smjuhsd.org