CTE Director Dr. Paul Robinson Wins California FFA Star Administrator Award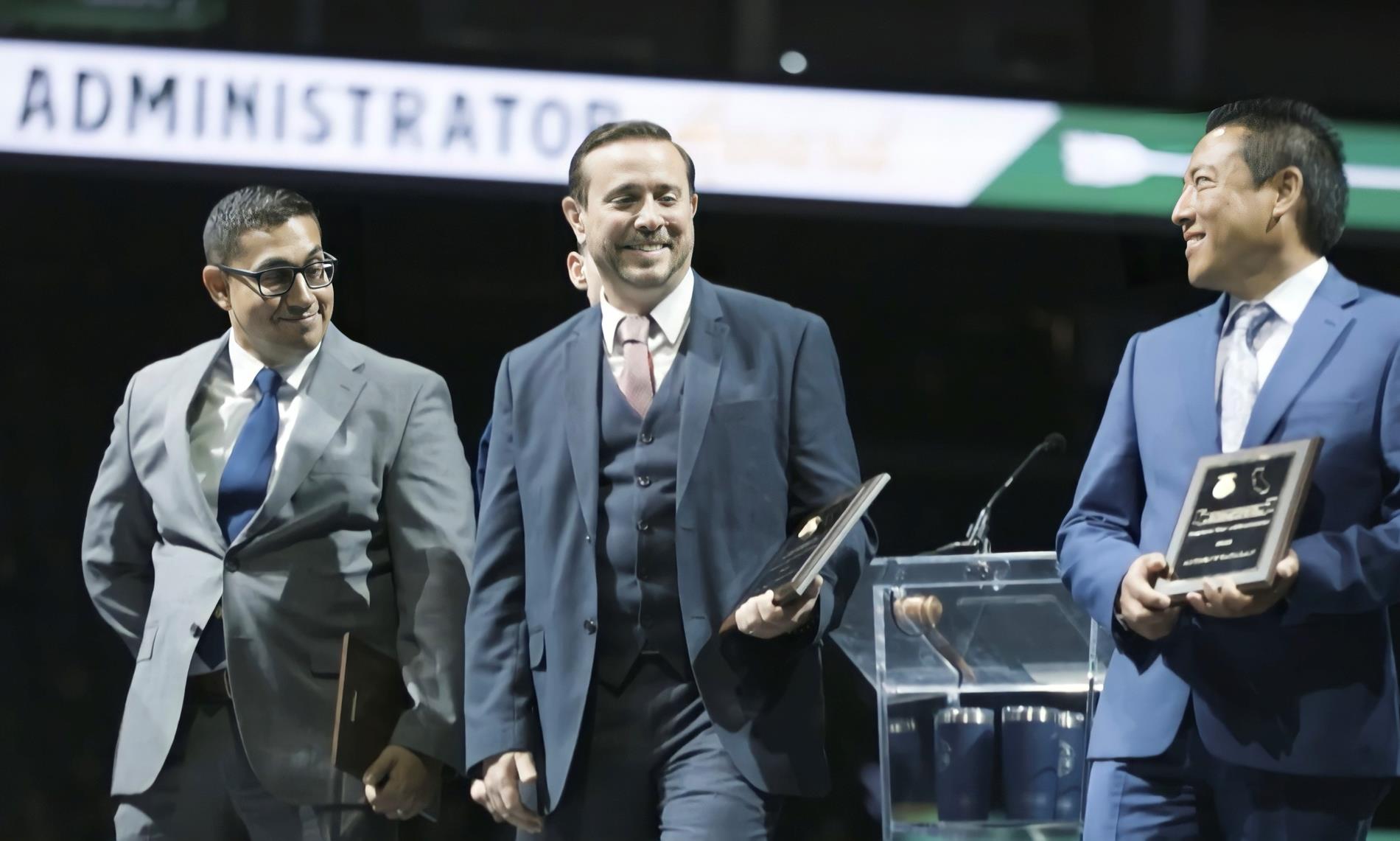 ---
April 12, 2022
SMJUHSD's Director of Career Technical Education Dr. Paul Robinson recently won the California FFA Star Administrator Award and was recognized at the 94th State FFA Leadership Conference in Sacramento, CA.
Dr. Robinson earned the honor for his tireless and dedicated support of agricultural programs, concurrent college courses, and CTE Pathways throughout the district. He is also in charge of the newest high school campus, the Mark Richardson Career Technical Education Center & Agricultural Farm.
"To be nominated by one of our (FFA) chapters and chosen by FFA student leadership, amongst such a talented pool of administrators from regions all over California, is truly humbling,'' Dr. Robinson said. "It means a great deal to me to be recognized by an organization that is as student centered and focused on developing our youth as FFA. FFA is truly an outstanding organization with great students and staff and I am privileged to be recognized by such a wonderful group."
The PVHS FFA made the nomination. They described Dr. Robinson as an "inspiration, role model, asset, and a man who leads with action and purpose."
The State Star Administrator award program recognizes High School Administrators including: Superintendents, Assistant Superintendents, Principals, Assistant Principals, Career Technical Education Directors, and others classified as secondary school administrators who provide outstanding service to the local FFA program.
SMJUHSD Media Contact: Public Information Officer Kenny Klein 805-709-1454 or kklein@smjuhsd.org