Mark Richardson CTECAF Students Participate in 2022 Santa Maria Empty Bowls Event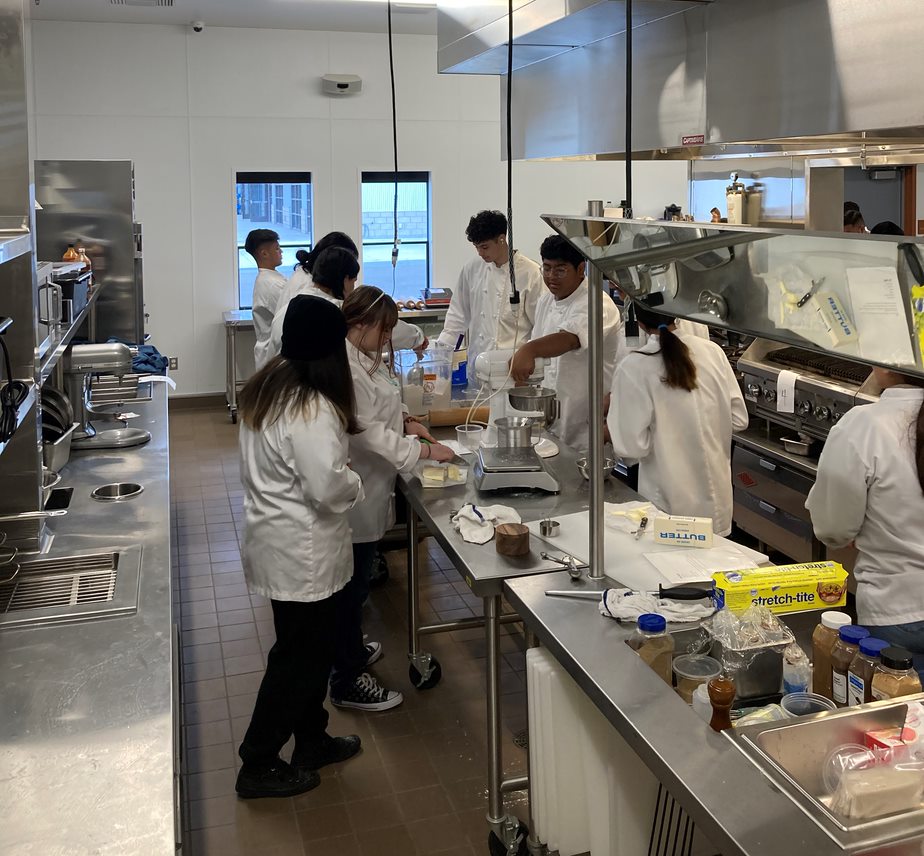 ---
More than 70 SMJUHSD Culinary Arts students at the Mark Richardson Career Technical Education Center and Ag Farm are doing their part to provide healthy food for those facing hunger in the Santa Maria Valley and Santa Barbara County.
The students, who are from SMHS, PVHS, ERHS and DHS, are preparing tasty pork and chicken pozole, to fill handmade bowls for the 2022 Santa Maria Empty Bowls Event at the SM Fairpark on Oct. 26. The effort benefits the Santa Barbara County Food Bank.
"I love the idea of helping other people," said SMHS senior Finees Balderas.
CTE Teacher/Chef Russel Thomas said the project is "great" way for students to give back to the community.
"This is a wonderful team building exercise where we create something from nothing - that's delicious," Thomas added.
The center currently has five programs for the 2022-2023 school year. They include AG Farm, Construction, Culinary, Diesel and Machining. The center also has more than 25 industry partners.
SMJUHSD Media Contact: Public Information Officer Kenny Klein 805-709-1454 or kklein@smjuhsd.org