SMJUHSD CTE Students Earn Medals for Culinary Work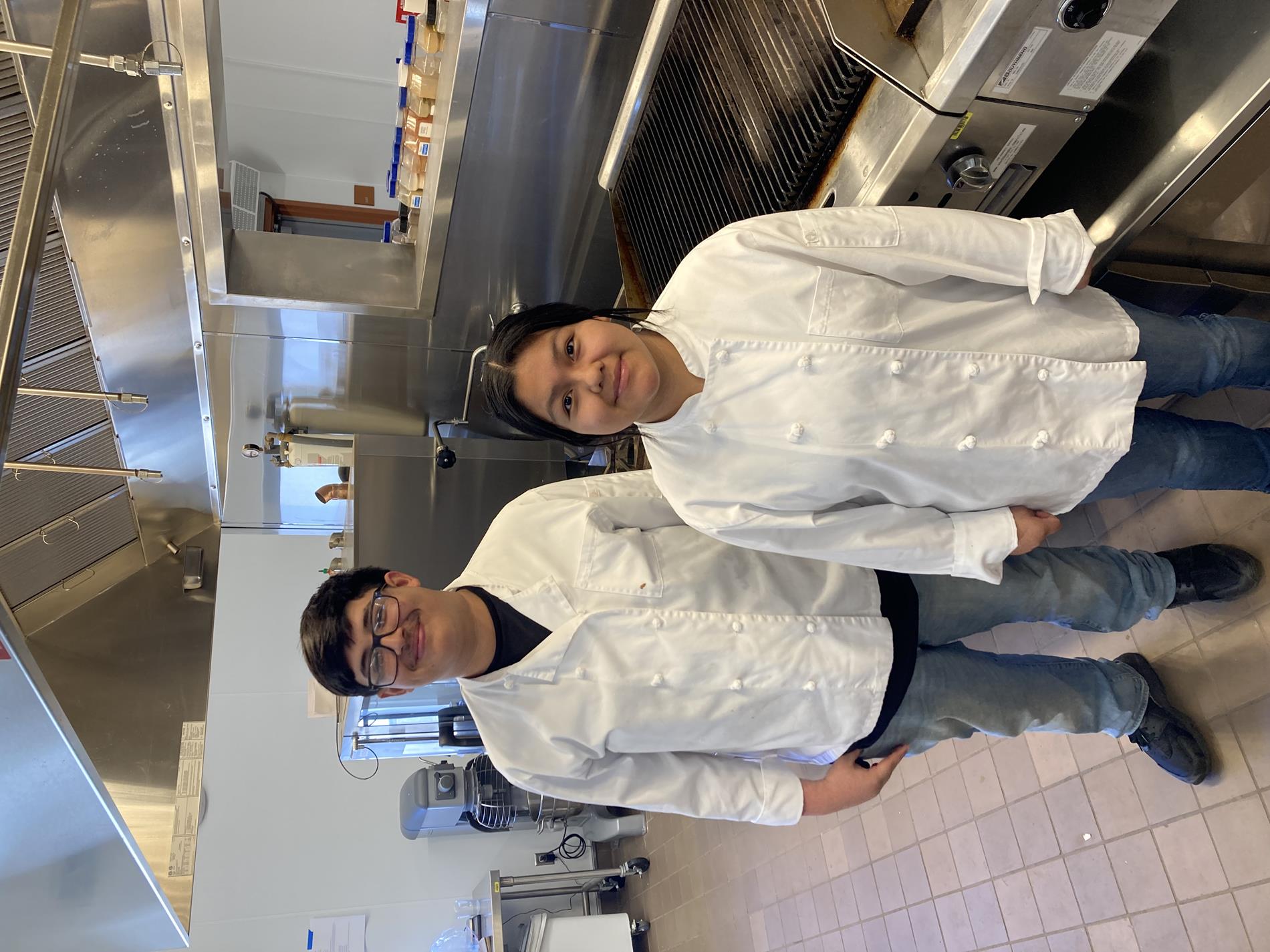 ---
Four SMJUHSD Mark Richardson Career Technical Education (CTE) and Ag Farm Culinary Arts students recently earned medals during the preliminary SkillsUSA Competition and will be moving on to a state competition next month.
The preliminary Culinary Arts & Commercial Baking/Pastry Competition was videotaped and sent to SkillsUSA for judging. The preliminary Job Skills Demonstration A Competition was held in the CTE Kitchen via live Zoom with judges. In both events, the students competed against other students in culinary arts programs from throughout California.
Here are the results from the four contestants:
(SMHS) Jaime Gutierrez: Silver Medal, Commercial Baking/Pastry. (SMHS) Jose Hernandez: Silver Medal, Culinary Arts.
(ERHS) Natalia Victorino: Gold Medal, Job Skills Demonstration-A. (SMHS) Genesis Reyes-Lopez: Silver Medal, Job Skills Demonstration-A.
In April, the students will compete in the SkillsUSA State Competition in Ontario, CA. Then, the state finalists will move on to the National SkillsUSA Competition in Atlanta, Georgia in June.
"Never did I imagine that I would have this opportunity and actually do well, my inner child is screaming with joy and I'm so thankful I was able to learn,'' said student Jaime Gutierrez.
"Our MRCTEAF culinary students have been working hard to get ready for the competitions and now they get a chance to showcase the skills they've been building since school started,'' said CTE Culinary Arts Teacher Russell Thomas.
SkillsUSA serves more than 331,000 students annually nationwide. The non-profit's programs seek to improve the quality of our nation's future skilled workforce through the development of skills that include personal, workplace and technical skills grounded in academics.
SMJUHSD Media Contact: Public Information Officer Kenny Klein 805-709-1454 or kklein@smjuhsd.org