SMJUHSD Students Tour Diesel Shops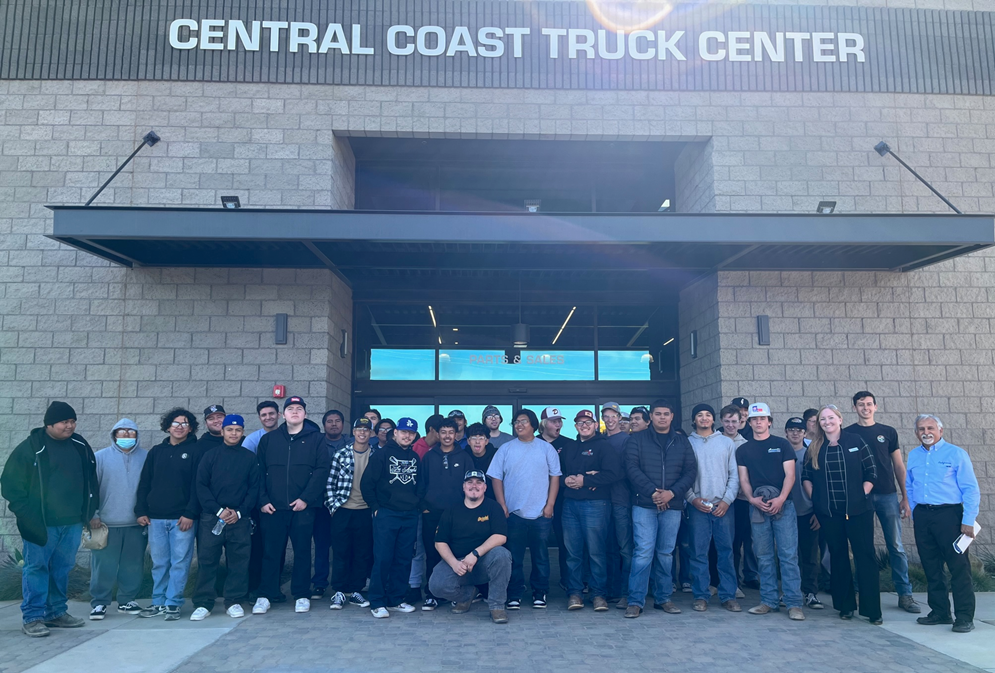 ---
Diesel Mechanics students from the Mark Richardson Career Technical Education Center & Ag Farm (CTECAF) recently toured several local diesel shops to see how they operate and learn about the skills needed to work there.
The group visited Thompson & Harvey Trucking Company, Berchtold Equipment, Central Coast Truck Centers, and Allan Hancock College.
"I liked how Thompson & Harvey have the washing station to keep all the equipment clean,'' said Delta High School student Joshua Reynolds. "I would like to work at Central Coast Truck Centers. They have a huge shop.''
"I wanted the students to see all the possibilities that are here in their own community,'' said CTE Teacher Eduardo Gonzales-Ramos. "It also exposed the students to the idea that diesel mechanics not only work on semi-trucks, but they can work on heavy equipment, tractors and much more.''
The CTE Center currently has five programs for the 2022-2023 school year. They include AG Farm, Construction, Culinary, Diesel and Machining. They also have more than 25 industry partners.
SMJUHSD Media Contact: Public Information Officer Kenny Klein 805-709-1454 or kklein@smjuhsd.org