SMHS Wrestling Team Wins League Title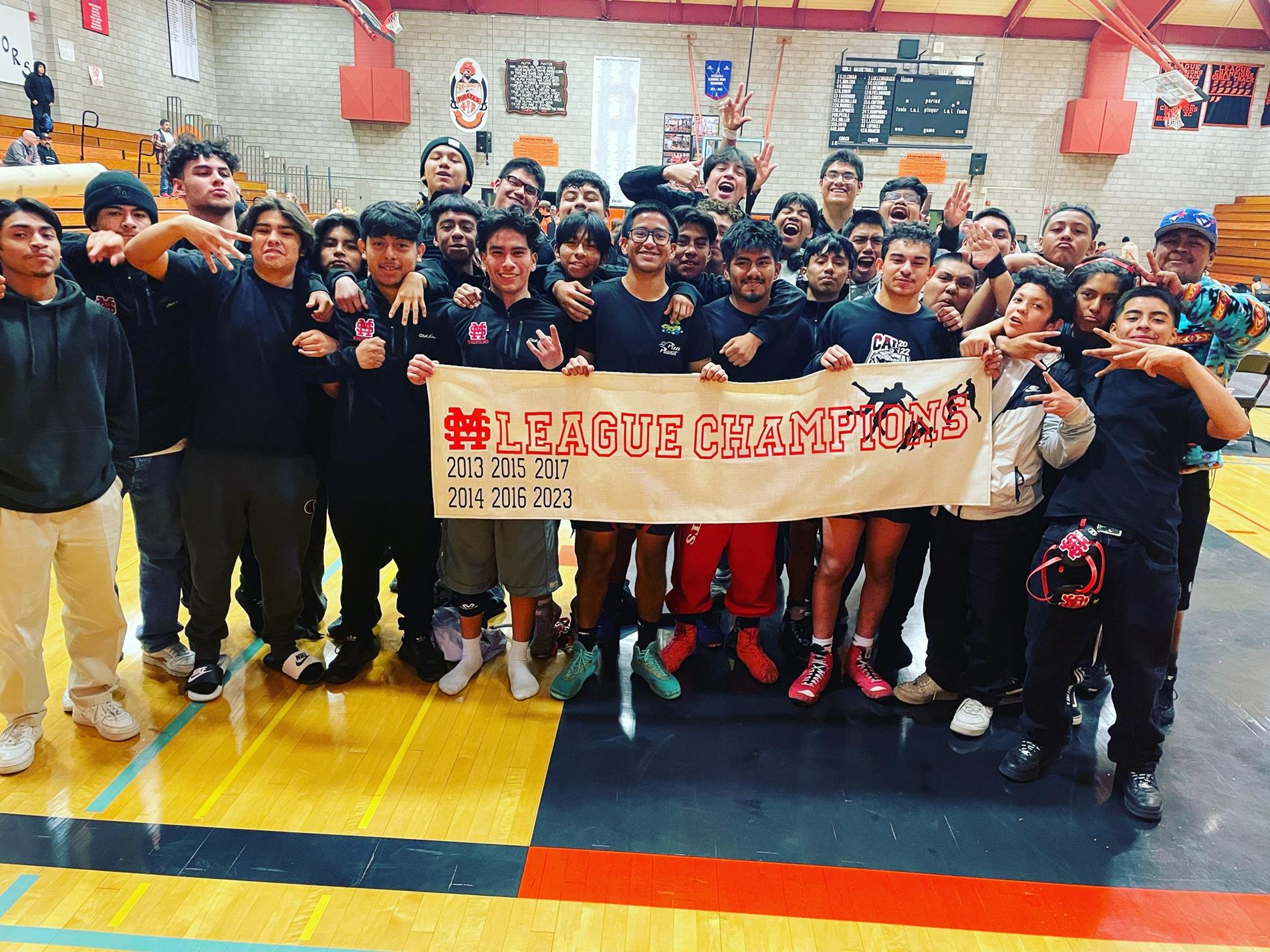 ---
The Santa Maria High School Varsity Boys Wrestling Team secured their first league championship in six years by defeating Santa Ynez Wednesday night.
During the same evening, the girls from the Saints Varsity Wrestling Team remained undefeated in duels, also earning them the title of the league champions (6-0).
The young men, who went 6-0 in league, previously took down San Luis Obispo, Nipomo, Cabrillo, Lompoc, and St. Joseph.
"Despite several injuries and illnesses, several JV wrestlers stepped up and filled in to secure the victory and a league championship," said Coach Doug Silva. "The team is 3 deep at most weight classes, and Coach Luis Villa gets the credit for helping recruit kids on campus and developing the overall team depth. Wrestling is one of the toughest sports, so we try to mix in a little bit of fun and a little bit of hard work, the recipe seems to be working. Kids play high school sports to have fun and build friendships.''
Silva also highlighted the dedication of several wrestlers who helped make the title a reality by winning valuable matches during league duels. They include Jesus Santiago (9), Bryan San Juan (11), Fernando Diaz (11), Leonardo Mendoza (10), Mateo Peinado (10), Martin Ballesteros (11), Jose Velasquez (12), Alexis Iturbide (11), Angel Herrera (11) and Angel Perez (12).
A few of the lady standouts include Natalia Castro, Alina Bojorges, Surray McNutt and Sophia Ramos, Silva added.
SMJUHSD Media Contact: Public Information Officer Kenny Klein 805-709-1454 or kklein@smjuhsd.org