SMJUHSD Schools Host Back to School Night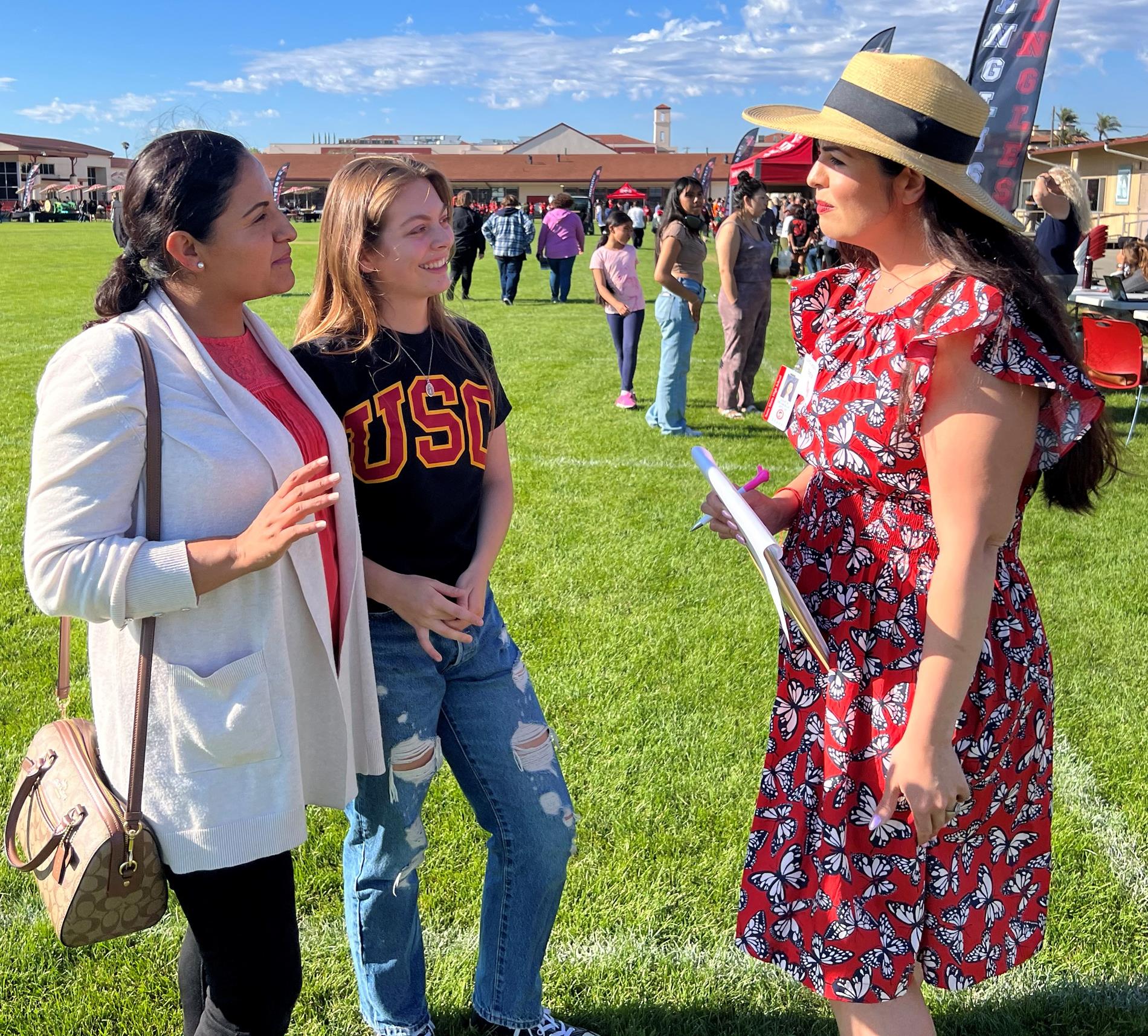 ---
Thousands of parents and students attended Back-to-School Night at Pioneer Valley High School, Righetti High School and Santa Maria High School on August 24.
Families got a chance to experience a student's schedule, meet staff, teachers, and members of the administration. Teachers were also available to answer questions about course expectations and academic progress.
"It's important for the teachers to know that I'm invested in my kids' education and success,'' said RHS mom Shellene Moffett, who was there with her daughter Madilynn and son Zack.
"I love it that my mom (Katy) is here,'' said SMHS student Nirvana Humbert Rodriguez. "It's great that she is getting to meet all my teachers.''
"I wanted to show my mom (Maria) what I do and it's very exciting,'' said PVHS student Guadalupe De La Cruz.
RHS Principal Ted Lyon said the event was a great opportunity for parents to "connect" with staff and visit classrooms.
"We love to open our doors for our families to see what makes Righetti great!'' Lyon said.
PVHS Principal Shanda Herrera agreed, "Back to school night is always fun. Parents get to walk the campus, meet the teachers, and hear about what their student is experiencing. We enjoy having the families here.''
Delta High School will complete the Back-to-School Night series on August 31.
SMJUHSD Media Contact: Public Information Officer Kenny Klein 805-709-1454 or kklein@smjuhsd.org