"Rocketing Into High School"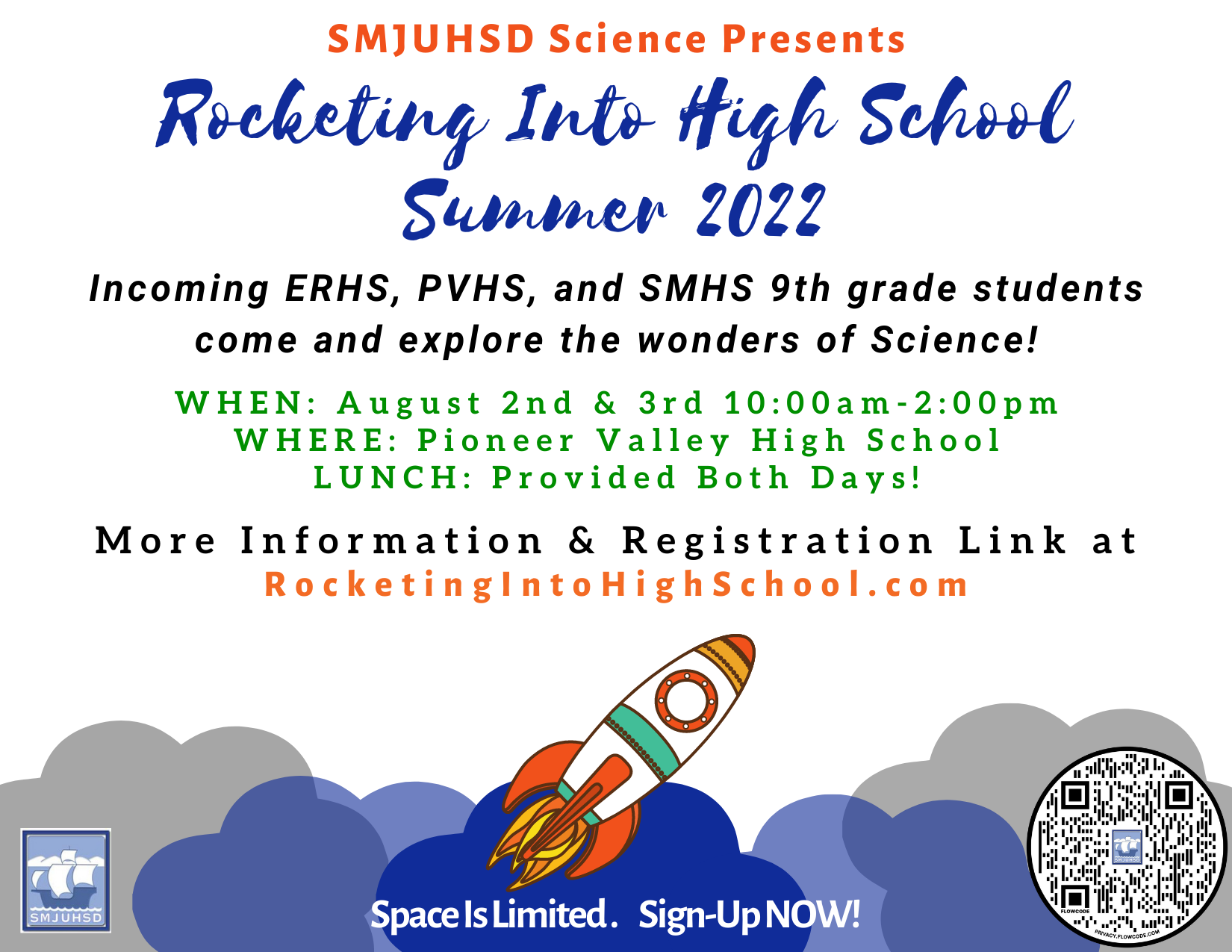 ---
June 1, 2022
The last day incoming freshman heading to ERHS, PVHS and SMHS can sign up for "Rocketing Into High School" is June 17th.
Registration and information can be found at RocketingIntoHighSchool.com
SMJUHSD's Rocketing Into High School 2022 Summer Experience will take place from 10 a.m. to 2 p.m., August 2nd and 3rd at PVHS. The event is free and lunch will be provided both days.
The two-day adventure features science teachers and students exploring the wonders of science and participating in the NGSS (Next Generation Science Standards) Engineering Design Challenge. The experience involves students building rockets for the competition.
"It's all about having fun with science and learning that it is accessible to all,'' said ERHS Science Teacher, Rebecca Wingerden. "This is going to be an engaging experience.''
Media Note: The best time to watch students blast off their rockets is between 1 p.m. to 2 p.m., August 3.
SMJUHSD Media Contact: Public Information Officer Kenny Klein 805-709-1454 or kklein@smjuhsd.org