SMHS Students Selected as National FFA Delegates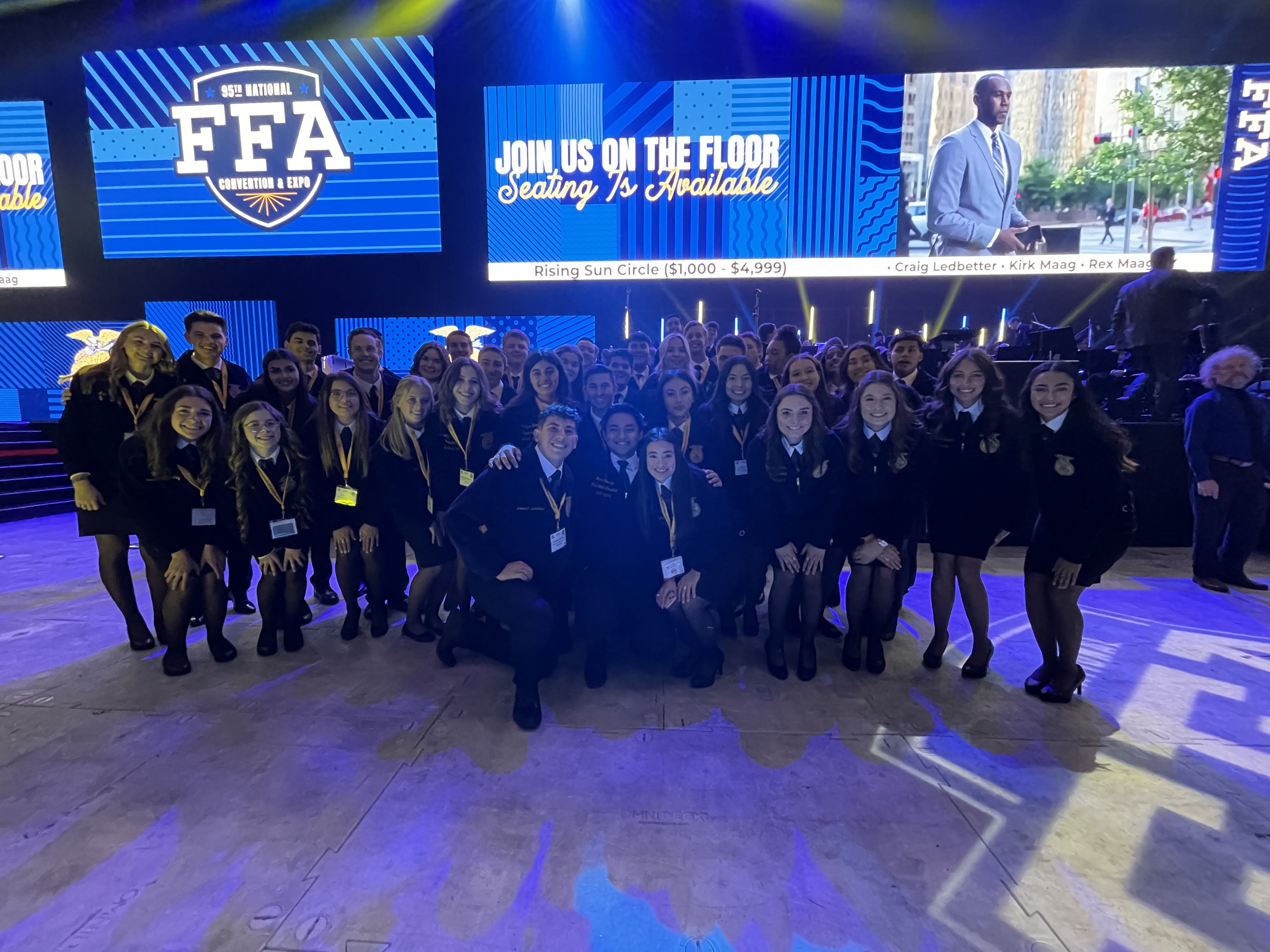 ---
The Santa Maria High School FFA had two students selected to serve as National FFA Delegates at the 2022 National FFA Convention & Expo in Indianapolis, Indiana on Oct 26-29.
While at the National FFA Convention, seniors Carlos Nunez and Juventino Ramirez, worked in committees to make recommendations to the National FFA Program of Activities, propose amendments to the National FFA Constitution, vote in the National FFA Officers, and on any additional new business items.
They were two of only 32 students across the state who had the opportunity to serve in this position.
Nunez stated, "This was one of the best experiences of my life, I was able to meet people from all over the country and learn about their culture as well as teach others about mine. This experience has taught me to keep all doors open and never say no to new adventures."
Ramirez added, "It was without question an amazing learning experience for me as an FFA member and as an individual. While at this convention, I made many friends from around the country who taught me about the diversity of agriculture in their regions as well as their experience in the FFA. Most importantly, I learned how to become a better leader and help others find their place in the FFA. This convention strengthened my desire to pursue a career in agriculture and I cannot wait to attend again!"
According to National FFA "Each year, during the National FFA Convention & Expo, the delegate experience brings together 475 student leaders from across the nation. Students share ideas and perspectives that propel the organization forward. Delegates come from each of the organization's 52 state associations, with delegation sizes determined by each association's percent of overall organizational membership."
An estimated 68,000 members attended the National FFA Convention, according to Saint Ag and FFA Advisor Shannon Powell.
SMJUHSD Media Contact: Public Information Officer Kenny Klein 805-709-1454 or kklein@smjuhsd.org