Santa Claus Visits SMHS Holiday Party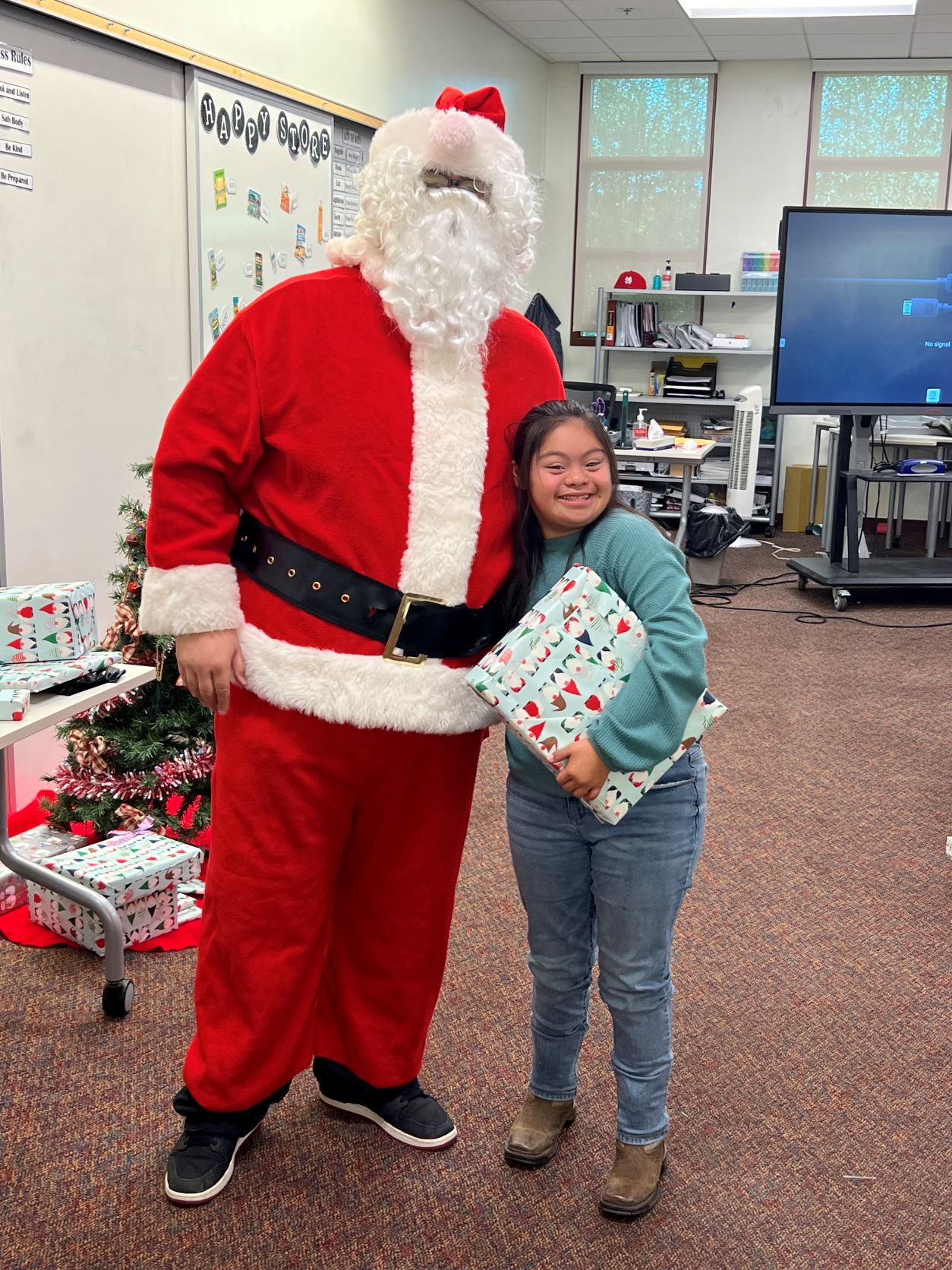 ---
Santa Maria High School's Special Education Department recently celebrated the end of the semester with a holiday party featuring Santa Claus and gifts for more than 20 students in the program.
The event recognized the individual and collective successes the students experienced this school year. The students are enrolled in classes taught by Crystal Dominguez, Sonia Esparza, and Paige Winders.
Students and staff look forward to this day each school year, making it a wonderful start to the winter break.
"The students that make up our special needs classrooms are the most gracious, inspiring and fun students on our campus. To have an opportunity to see their joy and share their excitement was just priceless," according to Saint Assistant Principal to Tim Vincent.
SMJUHSD Media Contact: Public Information Officer Kenny Klein 805-709-1454 or kklein@smjuhsd.org