PVHS Hosts Freshmen Link Crew Event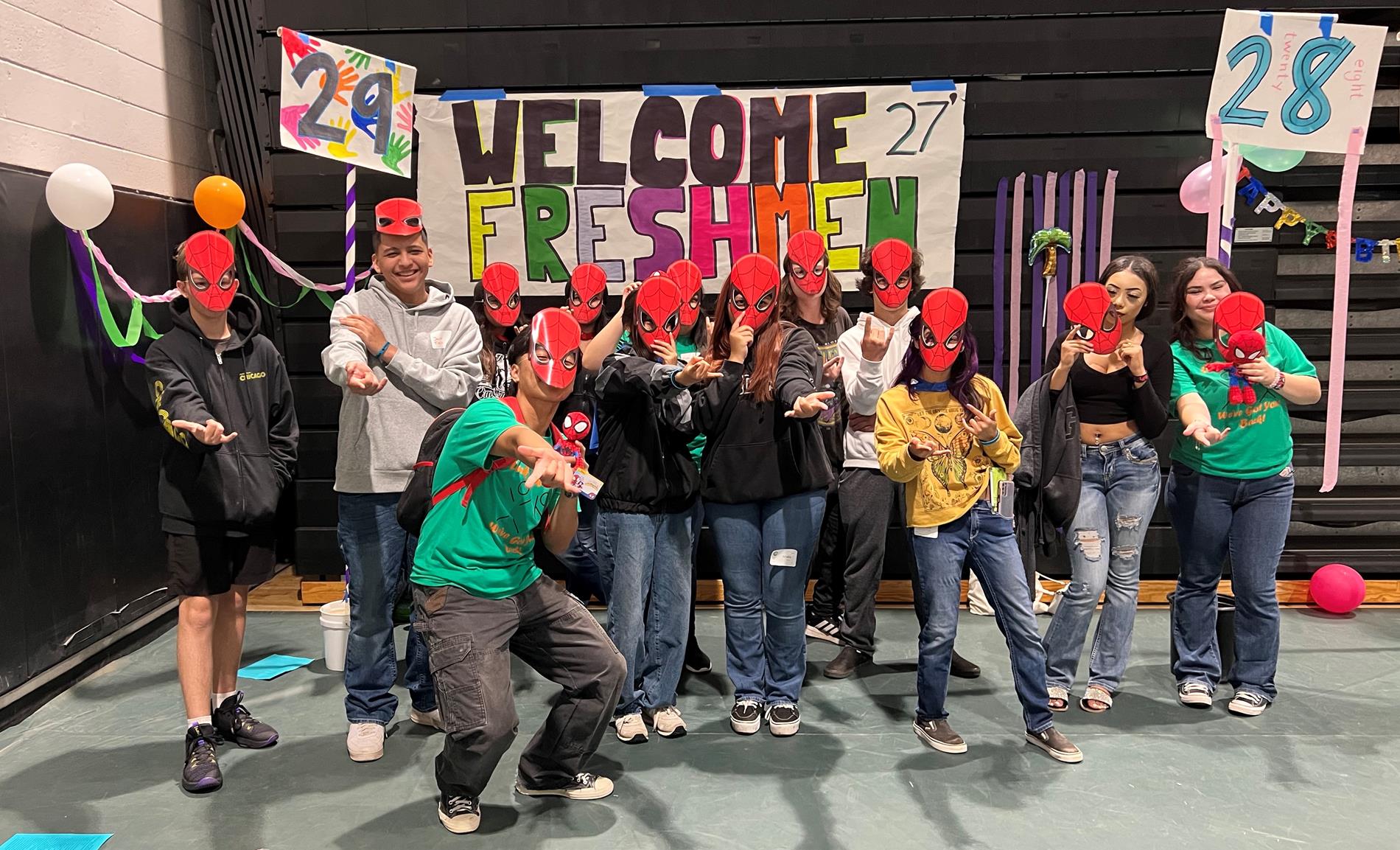 ---
The majority of 775 new freshmen received an early welcome and information about Pioneer Valley High School on Friday, August 4th.
The annual "Link Crew" event involved more than 150 junior and senior leaders and staff showing off the school's learning and social environment.
New students were broken up into small groups and taken to classrooms where they participated in activities designed to ease them into high school. The school's tradition of creating a fun and quirky environment was part of the day too. During the tour, some student leaders and freshmen wore Spiderman masks, cowboy hats, construction worker costumes and many others.
"It was fun to get to know people and see the campus before school starts,'' said incoming student Isaiah Lara. "This is going to be a new experience for me and I'm really looking forward to it.''
The day wrapped up with the new students receiving their class schedule.
"Link Crew members will follow up with the freshmen class throughout the year to ensure that students make a smooth transition from junior high to high school,'' said Panther Dean of Students Jay Edwards. "It's an amazing program.''
All SMJUHSD students return to their high school campuses August 10th.
SMJUHSD Media Contact: Public Information Officer Kenny Klein 805-709-1454 or kklein@smjuhsd.org