SMHS Students Enjoy British Tea Party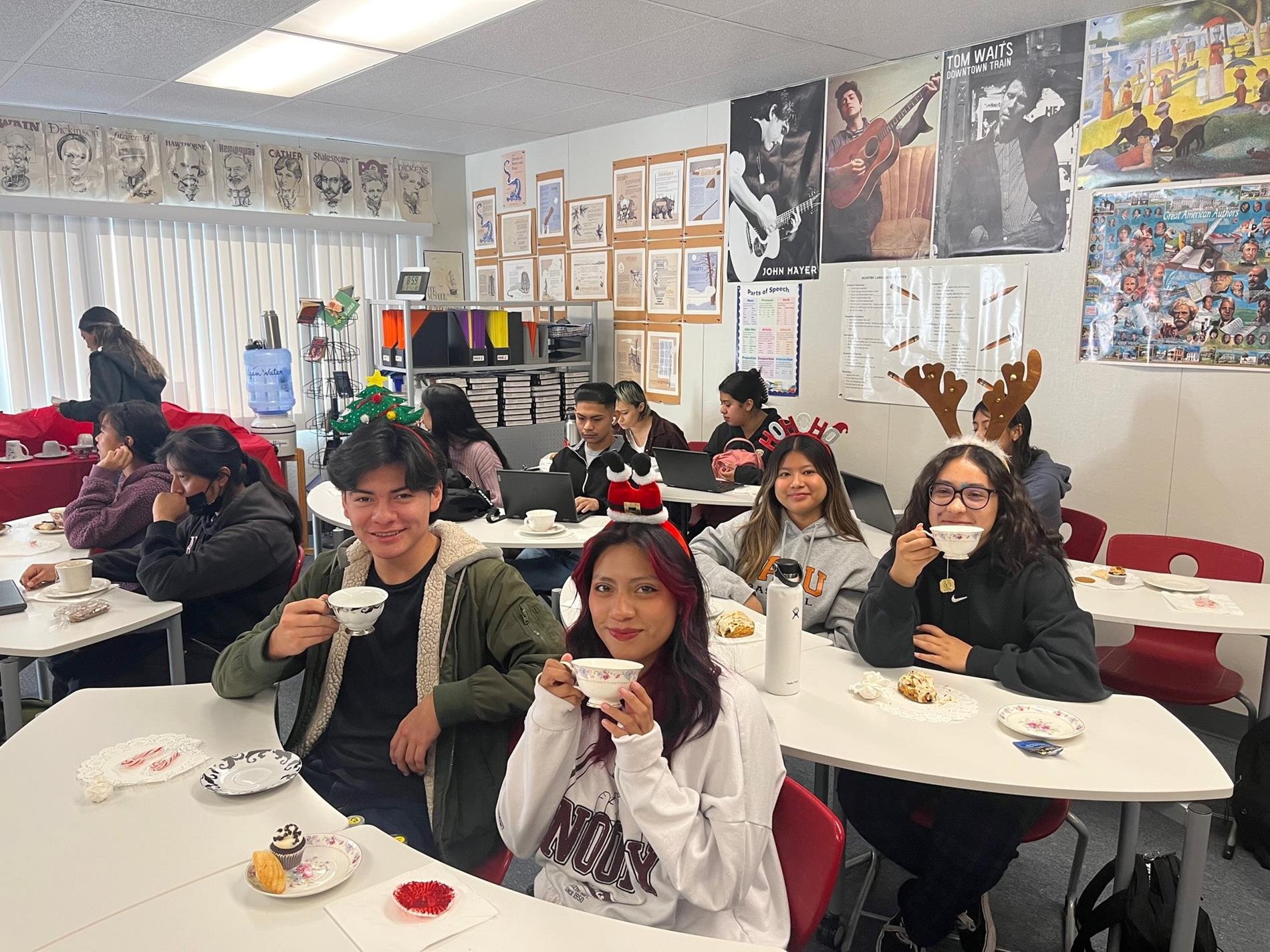 ---
A British style tea party brought English Literature to life at Santa Maria High School today.
That's what students in English Teacher Julieta Delgadillo's AP Literature & Composition, English III, and ELD Lab III enjoyed for reading "A Christmas Carol" by Charles Dickens. The party included fancy and fun teacups, tea pots and pastries, thanks to a donation from Trader Joes in Santa Maria.
"It was unexpected, but it's a nice treat and a way to relax." - Armando Cruz, grade 12.
"Great way to put a smile on my face especially during a time of high stress. Kind acts like such is what makes Ms. Delgadillo a teacher I am very fond of because she understands what her students go through and how to make everything just a little better." - Catalina Wilson, grade 12.
The party was an excellent way to get ready for Christmas in terms of literature, history, and traditions, according to Ms. Delgadillo.
"Our students have been working relentlessly during the post-pandemic academic school year to become credit sufficient, practice for the ELPAC, and apply to colleges and universities ---often putting in countless hours outside of our school hours,'' Ms. Delgadillo added. "This month is the last of the Fall semester and since our students have been putting forth their best effort I wanted to acknowledge and reward them with a British style tea party.''
SMJUHSD Media Contact: Public Information Officer Kenny Klein 805-709-1454 or kklein@smjuhsd.org