SMJUHSD Students Participate in Cal Poly SLO Band Day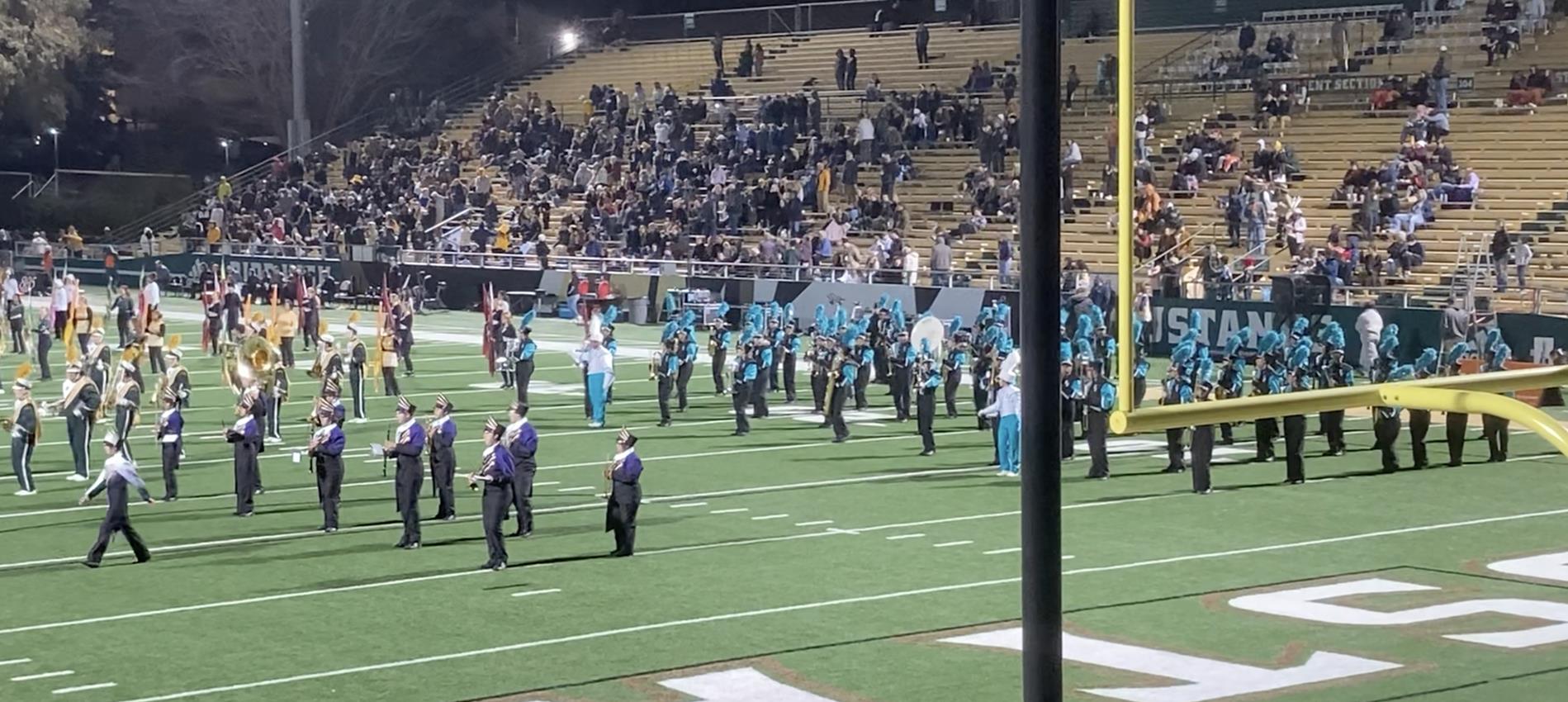 ---
SMJUHSD band students were among more than 600 performers invited to participate in Cal Poly's Band Day on Saturday, November 12.
Warrior, Saint, & Panther musicians joined high schools from Orcutt to Atascadero in a combined half-time field show honoring our veterans and those who serve.
Bands individually rehearsed Cal Poly Professor Emeritus William Johnson's, "United States Armed Forces Salute," and the Cal Poly fight song, "Ride High You Mustangs!" and then assembled at Spanos Stadium for a mass band rehearsal. After sectionals, combined practices, lunch, and a show from the Mustang Drum Line and Band, the high school bands joined together to pump up the crowd by playing in the stands.
"I was really excited to march on the field at Cal Poly," said Warrior saxophonist Isaac Balderas. "The best part was getting to meet and perform with other clarinet players from all over but especially the amazing Cal Poly band," added Christopher Davis.
Panther band members were especially excited to reconnect with PV alumnus Derald Bolusan, who currently serves as one of the three Mustang Band drum majors.
"Donned in their purple and gold, teal and black, and red and white uniforms, our Warrior, Panther, and Saint musicians gained a valuable and memorable experience while demonstrating that music is alive and thriving in Santa Maria,'' said Warrior Parent and Teacher Scott Davis.
You can listen for SMJUHSD bands in the upcoming Santa Maria Parade of Lights on December 3!
SMJUHSD Media Contact: Public Information Officer Kenny Klein 805-709-1454 or kklein@smjuhsd.org