ERHS FACT Club Helps Students Understand Risks of Using Tobacco Products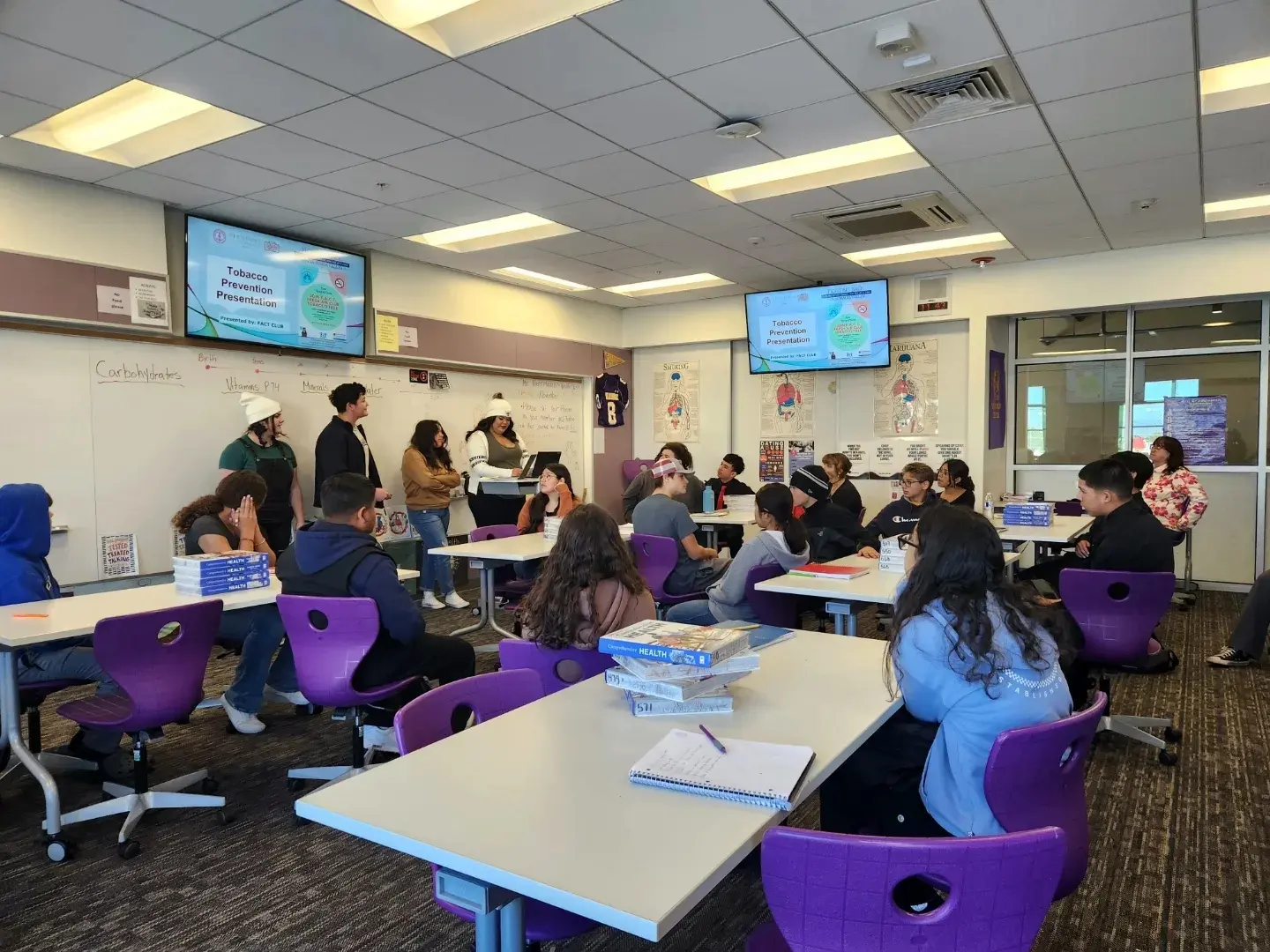 ---
Righetti High School FACT (Fresh Air Club Tobacco-Free) Club members are helping students understand the serious health risks that come with using tobacco products.
The students have been giving presentations in health classes about the dangers of e-cigarettes, vapes, marijuana and fentanyl. They have also placed informational posters around the Warrior campus and on their Instagram account.
"The club has given me an opportunity to present to my fellow peers and I get to share my knowledge on the dangers of tobacco,'' said Emelie Murillo-Tapia, club treasurer.
"I am grateful for the leaders of the FACT Club who took the time out of their school day to come share this valuable information with my classes,'' said Warrior Health Teacher Christie Ortiz. "It was so valuable that the students heard the facts from people their own age. This made a difference as they were attentive the whole time and each class said they learned something new.''
The club's goal is to provide a place where students can advocate and learn about the risks of tobacco use in engaging and relevant ways, according to FACT Advisor and English Teacher Alexis Kissel.
SMJUHSD Media Contact: Public Information Officer Kenny Klein 805-709-1454 or kklein@smjuhsd.org