PVHS Theater Students Participate in Acting Workshop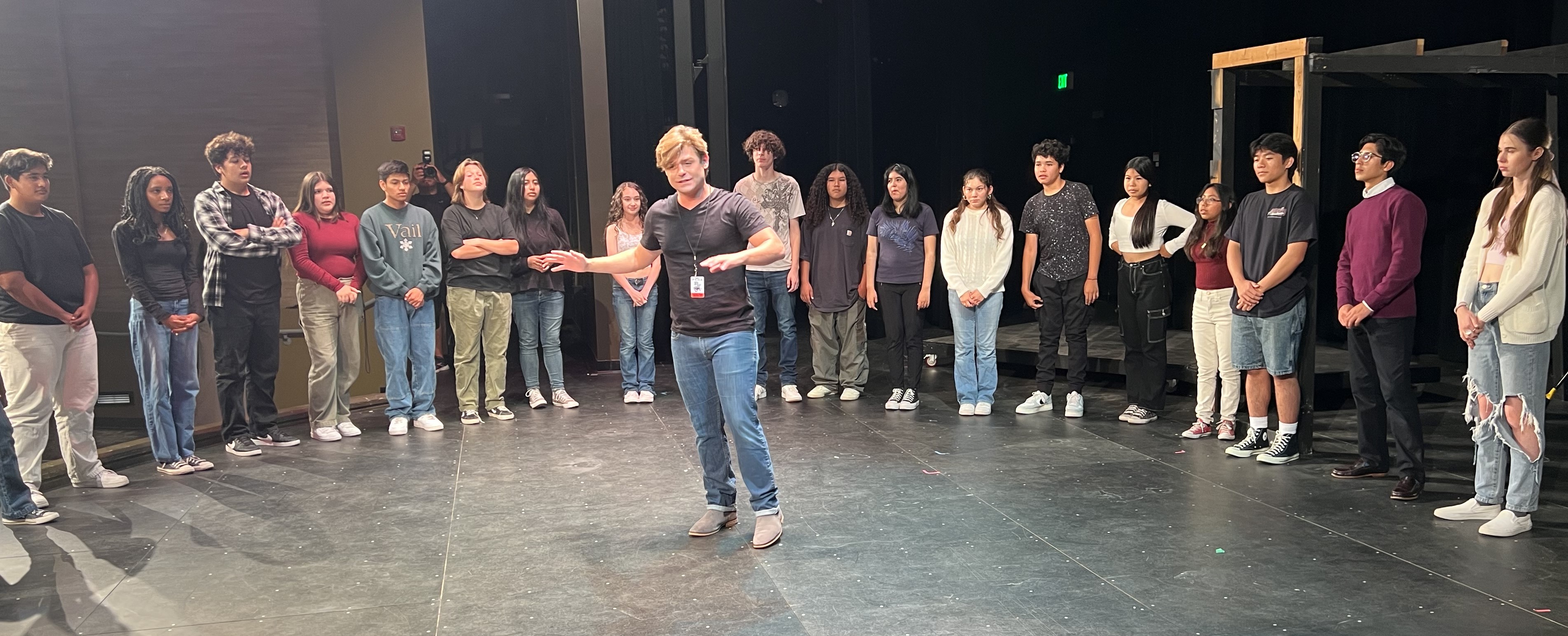 ---
About forty PVHS advanced-level theatre students and the cast of Little Shop of Horrors participated in a workshop entitled "Acting Through Song Masterclass" inside the Performing Arts Center on Thursday.
Actor Garrett Clayton, who has had roles in "Teen Beach Movie" and "Hairspray Live," joined the group to provide individualized feedback on select students' 16-32 bar cuts or a 1-minute monologue.
"This was really awesome,'' said 10th grader Betty Reyes. "I know my drama skills have already improved.''
"It was so exciting to have Garrett working with our students,'' said Panther Theater and Technical Theater Teacher Selyn Barrette Harwin. "It was especially fun to see the students so amped to work with a performer who they have watched on TV and admired for years. Our students work incredibly hard to refine their craft on stage and having an opportunity like this only pushes them to challenge themselves further."
The workshop was made possible with the help of a grant through the Santa Barbara Bowl Foundation that PVHS Center Stage received at the end of last year.
The next performance, Little Shop of Horrors, opens on Nov. 9th. Twenty seven students district wide will participate; twenty one from PVHS, five from ERHS, and one from SMHS.
SMJUHSD Media Contact: Public Information Officer Kenny Klein 805-709-1454 or kklein@smjuhsd.org