PVHS Apparel, Construction, and Design Program Display Garments in AHC Fashion Show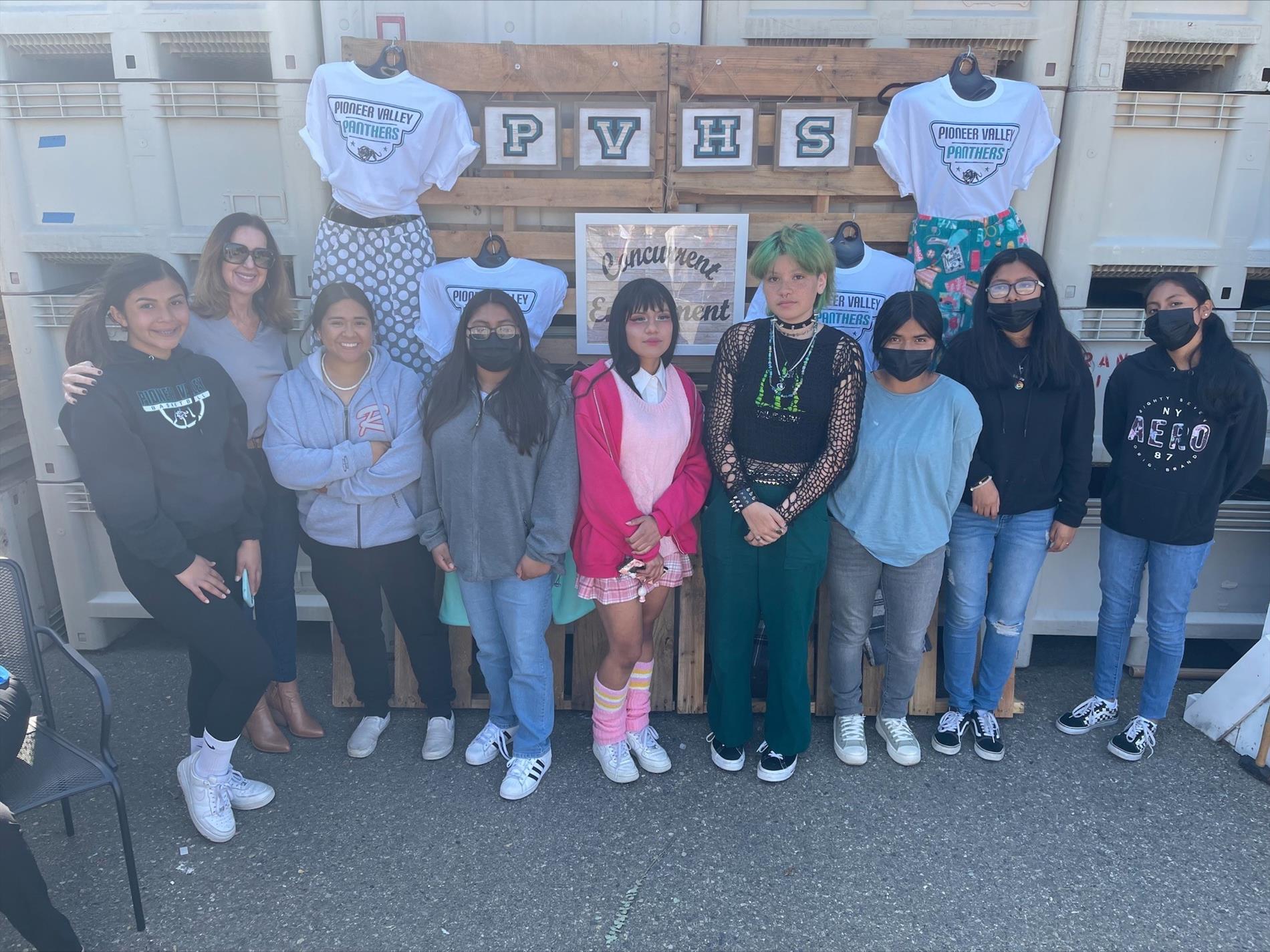 ---
April 7, 2022
Pioneer Valley High School Apparel, Construction, and Design Program students recently displayed some of their garments during the Upcycle Fashion Show at Allan Hancock College.
The students featured dresses, a floor length coat, pajama pants and tote bags. The students, who are enrolled in the Fashion 110 concurrent course with Hancock, are earning college credits on Pioneer Valley's campus.
"Seeing my dress displayed on a hanger is one thing, but watching it come to life on the runway is another! Being a first-time sewer (seamstress), I never imagined this to be possible! But thanks to the guidance from my teacher, Melissa Diaz, and the acceptance from the fashion department at Allan Hancock College it became a reality. It was truly an amazing event." - Stephanie Aparicio, 12th grade
"I have been so proud of my students' commitment and hard work this year. The Hancock Fashion show was the perfect opportunity to show off their beautiful projects. The best part for me was getting to see the sense of pride in my students! I look forward to continuing the partnership with Hancock through concurrent enrollment and future fashion shows." - Teacher Melissa Diaz
SMJUHSD has about 17 concurrent CTE courses with AHC, according to Paul R. Robinson, Director of Career Technical Education.
SMJUHSD Media Contact: Public Information Officer Kenny Klein 805-709-1454 or kklein@smjuhsd.org