ERHS Art Show and Chalk Festival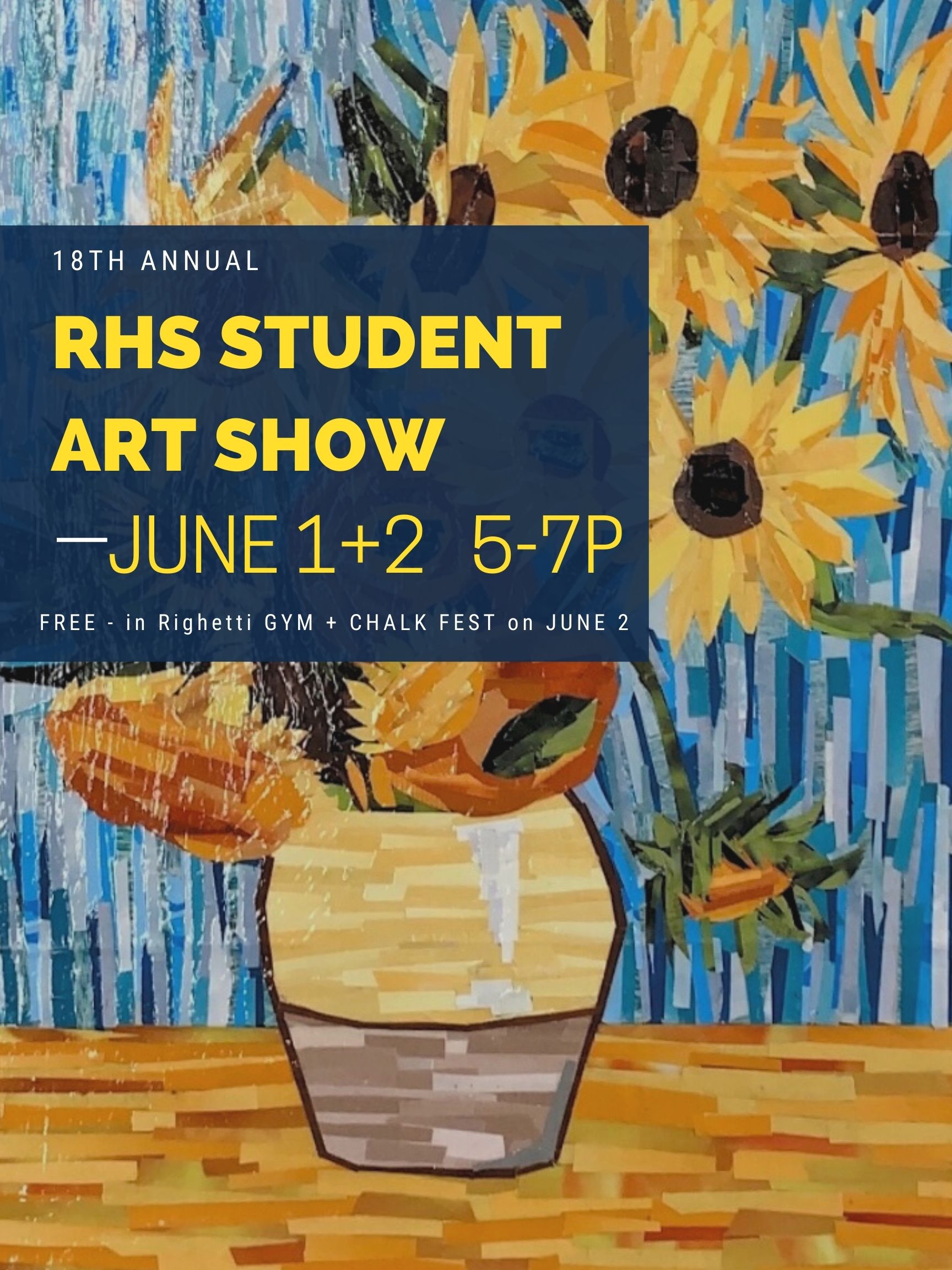 ---
May 26, 2022
Hundreds of pieces of hand-crafted artwork and numerous chalk drawings will be displayed during the Righetti High School Art Show and Chalk Festival on June 1-2.
During the morning of June 1, student teams will be creating amazing and colorful chalk paintings by the administration building. The drawings should be available for viewing by noon. (NO PUBLIC DURING THE SCHOOL DAY but PRESS WELCOME.)
On both days from 5 p.m. to 7 p.m., the public is invited to the art show inside the gym and to enjoy the chalk festival. The art show includes plenty of paintings, drawings, mixed media, photography, and student films. The student artists have also made the community tradition a hands-on learning environment. They learn to price, sell, and manage other business-related skills that professional artists need to have.
"Our students are curating their best show for friends, family, and community, and I am overjoyed with the quality of art completed this year,'' said Warrior Fine Arts & Theatre Arts Teacher/Drama Director Elesa Carlson. "For many this first year back from distance-learning was not an easy transition, and many students looked to their art for well-being and self-expression.''
SMJUHSD Media Contact: Public Information Officer Kenny Klein 805-709-1454 or kklein@smjuhsd.org