RHS vs PVHS Football Annual Battle for the Helmet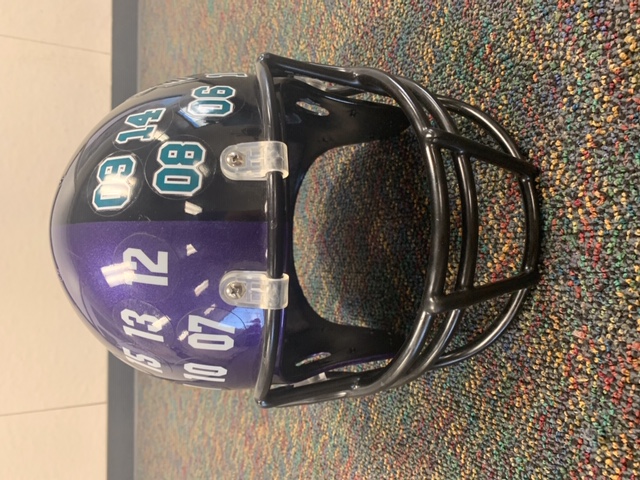 ---
The Gridiron will decide the unofficial ownership of the "RHS and PVHS" football helmet for rivals Righetti and Pioneer Valley High Schools this Friday night.
The "Battle of the Helmet" event kicks off with a noontime lunch Wednesday (Aug. 31) at Cool Hand Luke's Restaurant. Some players, coaches, athletic directors and a few administrators from the Warriors and Panthers are participating.
"We enjoy a great tradition of competition in all sports with PVHS,'' said RHS Athletic Director Kevin Barbarick. "The environment when our two schools meet is energetic, inspiring and filled with good sportsmanship.''
The winner gets to keep the special football helmet and the bragging rights for a year. Last year, RHS won the game and received the helmet.
The game will be played at PVHS this year.
SMJUHSD Media Contact: Public Information Officer Kenny Klein 805-709-1454 or kklein@smjuhsd.org