ERHS Student Accepted into High School Coastal Honor Choir and California All-State Honor Choir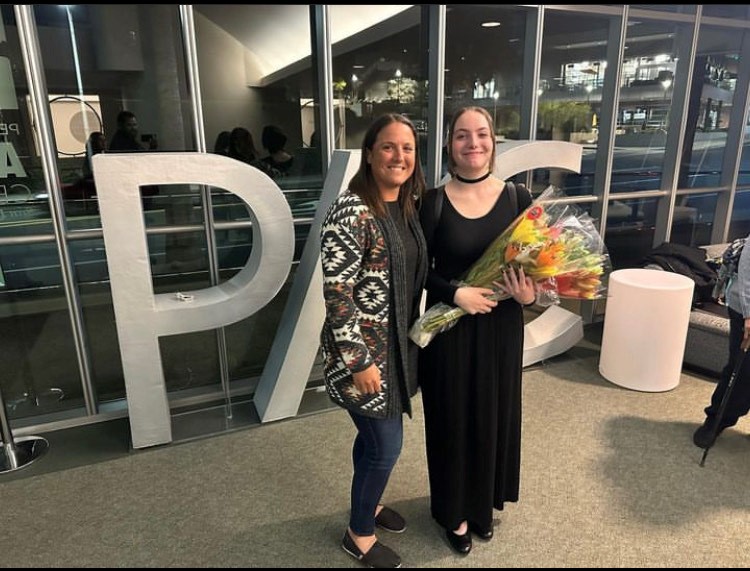 ---
Righetti High School's Jadyn Voss is the only singer from Santa Barbara County who has been accepted into the High School Coastal Honor Choir and California All-State Honor Choir.
Voss, who is in 11th grade, will join other vocalists for a performance at the California Music Educators Conference in Fresno, February 16-18. The California All-State Honor Choir consists of the top 100 regional choir students from Eureka to San Diego.
Voss was notified about the selection to the California All-State Honor Choir this past Sunday (12/11). Late last month, she received the recognition inside the PAC at Cal Poly for being named to the HS Coastal Honor Choir.
"It was such a surreal experience,'' Voss said. "It was amazing meeting students from all over California.''
"I am extremely proud of Jadyn for her hard work and dedication,'' said Warrior Choir Teacher Matthew Ringer. "She has represented Righetti and Santa Barbara County well.''
Voss is a member of the RHS Varsity Choir.
SMJUHSD Media Contact: Public Information Officer Kenny Klein 805-709-1454 or kklein@smjuhsd.org