ERHS Counselors Support Guadalupe Students with Cash for College Workshop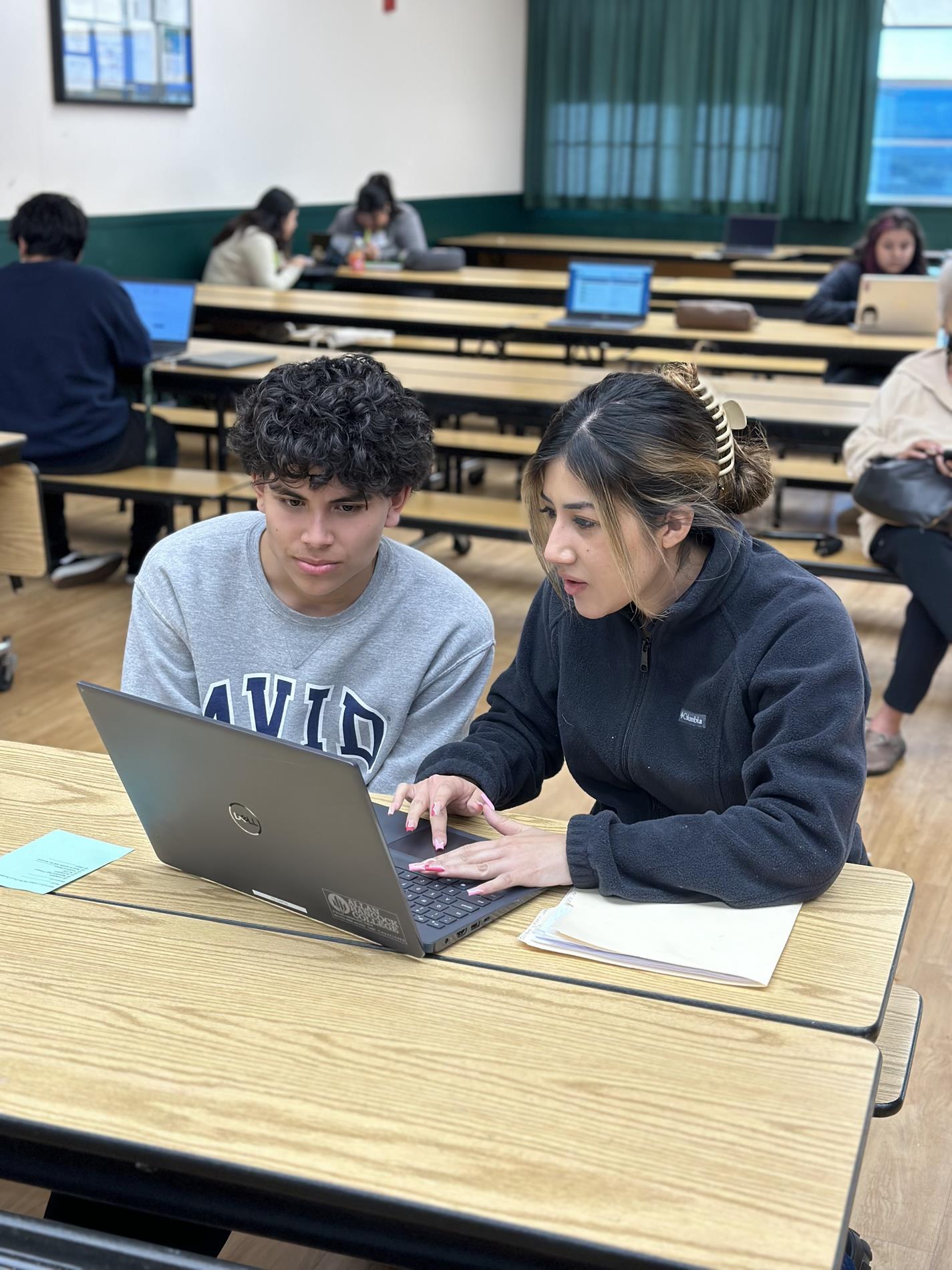 ---
Righetti High School Counselors and other Cash For College educational partners recently made sure that seniors who live in Guadalupe had the assistance they needed to complete their FAFSA/CADAA applications before the March 2nd deadline.
Another Cash For College event will be held inside the RHS library from 3 p.m. to 8 p.m. on Feb. 7 (Tuesday). Please see attached flyer for other SMJUHSD dates and times.
Parents and students are urged to visit a campus to receive help completing their FAFSA or California Dream Act application so they can be eligible for scholarships, work-study, grants, and loans, as well as the Hancock Promise, according to Warrior School Counselor Eric Blanco. The workshops in English and Spanish are being put on by Cal-SOAP, the Student Aid Commission, Cuesta, and Allan Hancock Colleges.
"It was really helpful,'' said Guadalupe senior German Marin. "They were able to help me complete my FAFSA.''
"It was great to assist our Guadalupe families and students in completing their FAFSA/CADAA application along with Cal-Soap support,'' said Warrior School Counselor Norma Hernandez. "We hope to connect with even more families as the deadline is fast approaching.''
Students who attended the session at Kermit McKenzie Intermediate School also had a chance to win a prize (free school yearbook), Blanco added.
SMJUHSD Media Contact: Public Information Officer Kenny Klein 805-709-1454 or kklein@smjuhsd.org