DHS Robotics Team Earns 1st Place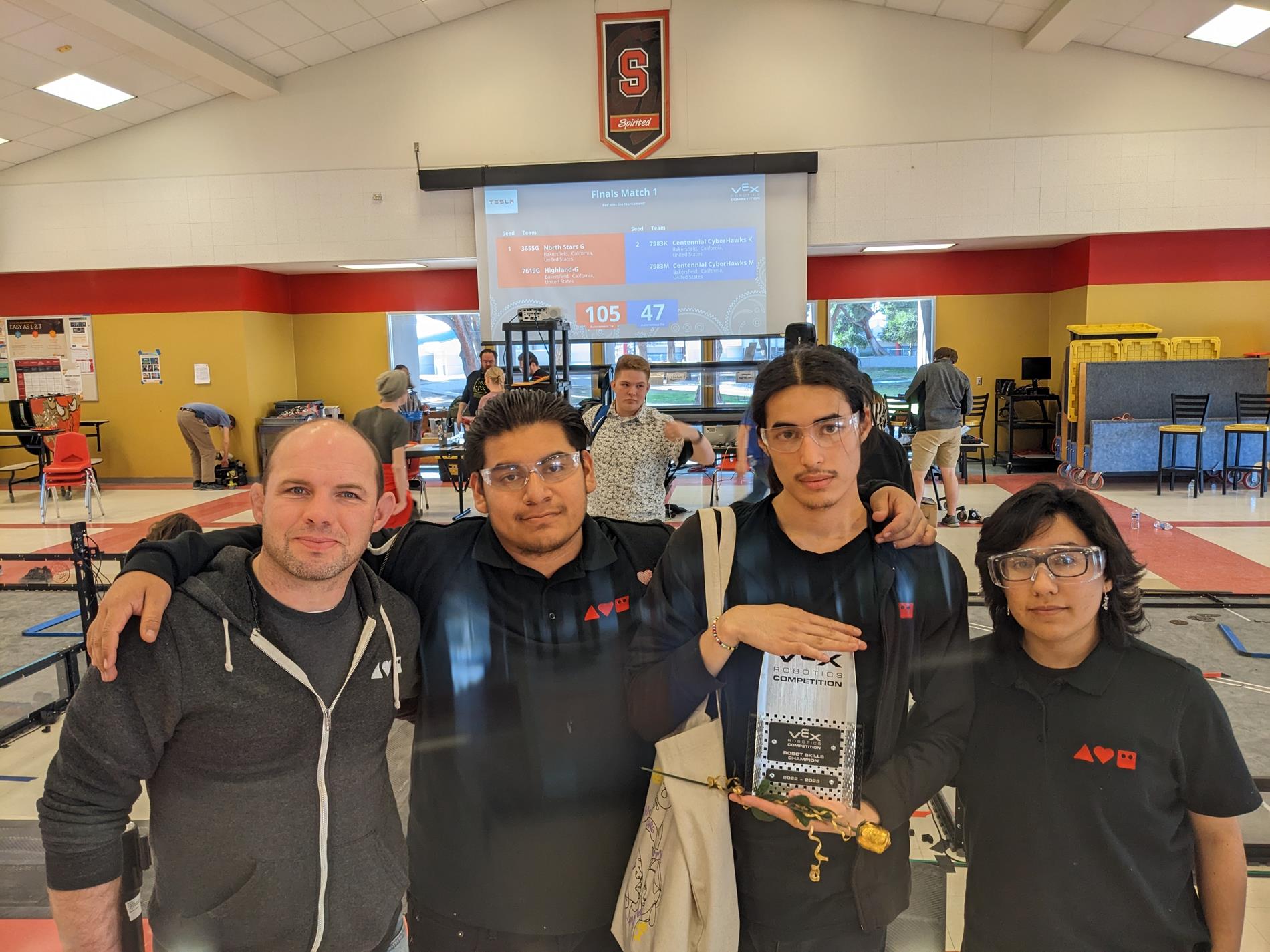 ---
Delta High School Robotics captured 1st place in a Vex skills Competition in Bakersfield on Saturday, Feb. 11th.
This is the second robotics team from Delta High School this year that has now qualified to compete during the VEX VRC Robotics State Championship Tournament at Cal Poly on March 4th, according to Coach Jeff Cooper. In February, the first robotics team received word they qualified for the State Championship after being finalists at a regional tournament last October, Cooper added.
Serenity Ruvalcaba, the lead mechanic for the team said, " I am really happy for us, I am proud of our driver Andrew, and I am excited we won first place to qualify for state and join our other team."
DHS principal Nate Maas agreed, adding "I am proud, but not surprised by the success of our robotics team. We have some of the most dedicated and talented students anywhere and when they put their minds to a task, they can accomplish great things!"
SMJUHSD Media Contact: Public Information Officer Kenny Klein 805-709-1454 or kklein@smjuhsd.org