SMJUHSD Students Participate in Theater Performance at Disney Parks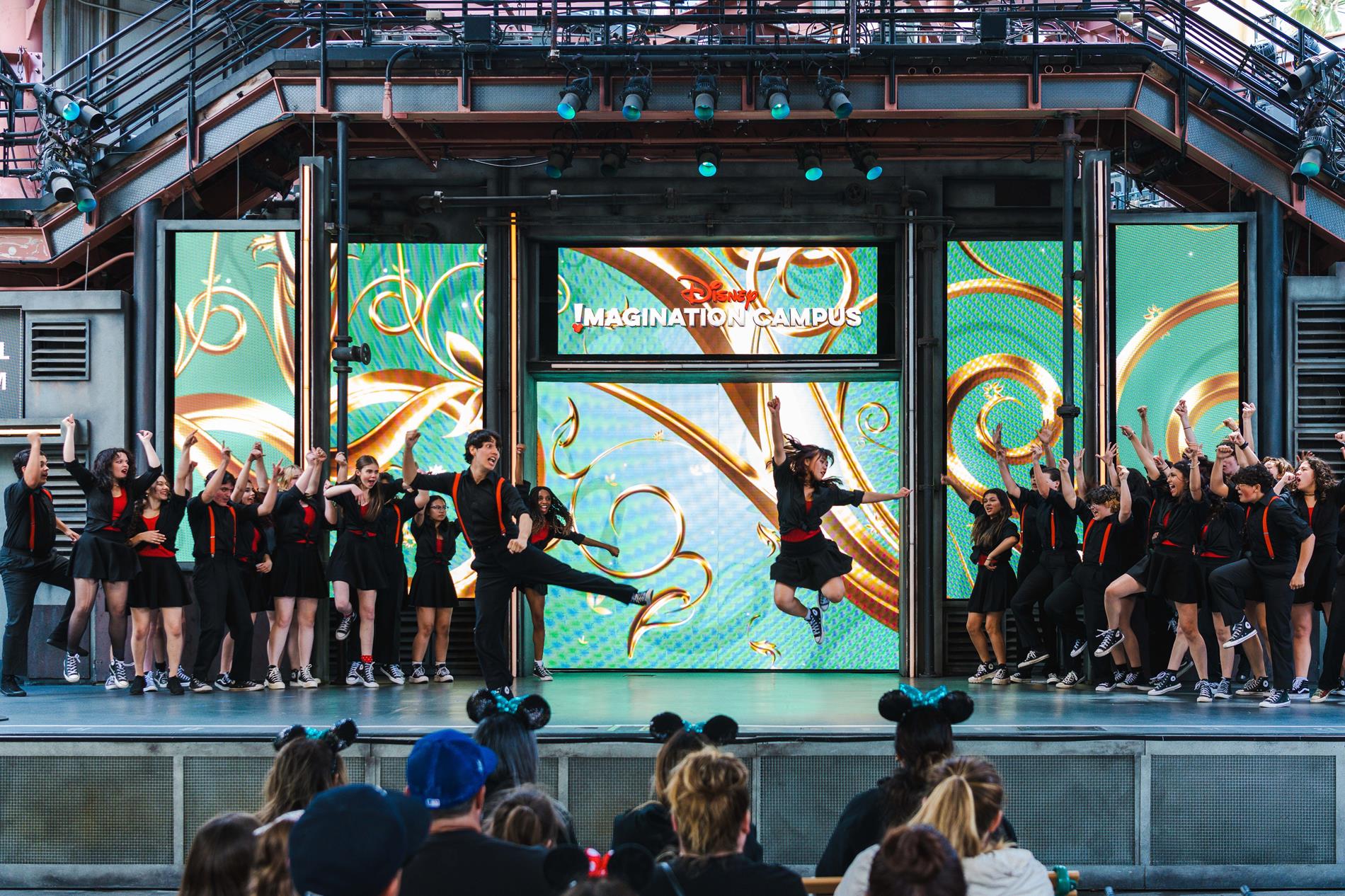 ---
Students from Pioneer Valley and Righetti High Schools recently performed a musical theater review at Disney California Adventure Park.
The thirty-five theater students also attended a workshop on a Hollywood backlot stage at the Disney Imagination Campus during the two-day field trip. The campus offers a comprehensive collection of workshops across a range of performing arts and academic subjects to help students learn how to apply their imaginations to solve many of the challenges they may face throughout their lifetime – in wildly creative ways.
"Not only did we get to experience Disneyland Park and Disney California Adventure Park, we also were taught and coached by inspiring professionals in a fun and amazing workshop. It's an unforgettable memory I'll cherish with my friends that I got to experience it with.'' – Omar Gomez, PV senior.
"It was a lot of fun to see our students perform on stage so far from home. The Disney performance staff was blown away by the energy and talent the students brought during their performance and workshop. I am incredibly proud of their hard work.'' - PV Theater and Technical Theater Teacher Selyn Harwin.
SMJUHSD Media Contact: Public Information Officer Kenny Klein 805-709-1454 or kklein@smjuhsd.org