SMJUHSD Hosts 10th Annual Latino Unidos Conference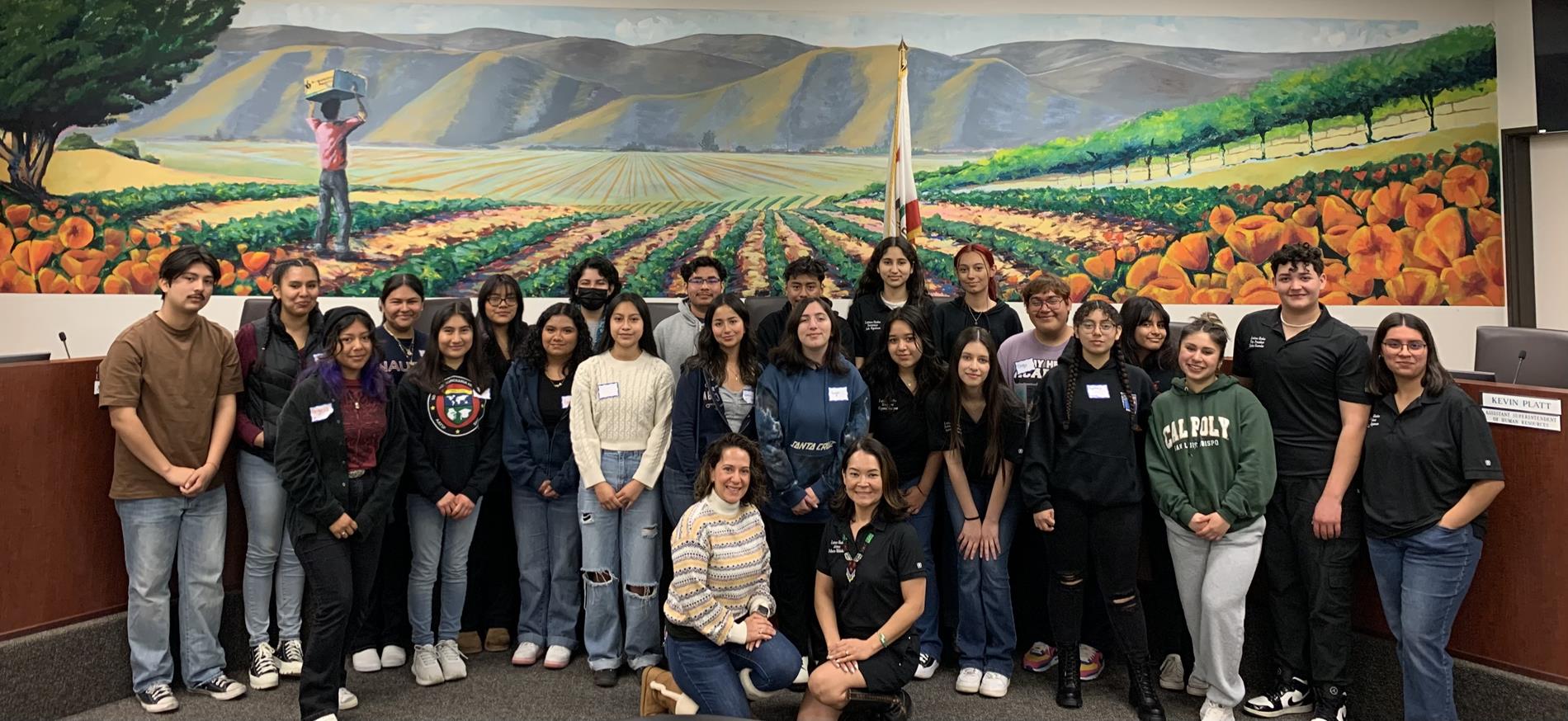 ---
SMJUHSD's Latino Unidos Club will stress the theme "Breaking Barriers" (Sí se puede) during the 10th annual Latino Unidos Conference at Righetti High School on Saturday, March 11.
RHS, SMHS and PVHS students plan to use the day to empower and amplify Latinx student voices, cultivate a sense of belonging, pride, and community amongst all students, while sharing important lessons on community resources, health and wellness, resiliency, higher education, culture and much more.
The 8:30 a.m. to 2:30 p.m. event is open to all SMJUHSD students, not just those who identify as Latinx/Hispanic. Breakfast, lunch, a t-shirt, and goody bags will also be provided.
The workshops include: "There's an 'I' in Identity," "Finding Happiness," "It Didn't Start with You," "How to Get Hired," "Seeking for Help," "Be the Change," "Healing Circle," "Planting the Seeds to your Future," and "Preserving Stories - Creating Documentaries that Uplift Your Community." The keynote speaker will be California State Senator Monique Limón, who was elected to the Senate in November 2020. She represents the 19th Senate District that includes all of Santa Barbara County and more than half of Ventura County. Entertainment will be provided by local mariachi singer, Josue Hernandez.
"I am so grateful that I'm able to plan and lead this conference. As my third year planning this conference, I am always astounded by the positive feedback that we receive. In past years, our conferences have allowed our students to embrace their identity and feel comfortable in their own skin. I know that this year's conference will be so powerful. It's been 3 years since we've hosted the conference in person due to the pandemic. Our leaders have been putting in so much ganas into the conference and I am so excited to see how it turns out. There is simply nothing better than a group of young people working towards the wellbeing of our community." – Susana Espinoza, Senior, RHS, Latinos Unidos Club President.
"My involvement in the Latinos Unidos Conference has made me aware of other Latino/a students that want to support and uplift Latino students to succeed in academia. That's why being involved in this conference is important to me because I hope this conference brings light to other students that lack confidence in themselves whether that's academically or personally. That's why it's important you attend so that you are an informed individual and use that knowledge to advocate for our community." – Brandon Aguirre, Senior SMHS.
"The Latinos Unidos Conference empowers students by giving them the knowledge and resources to start their journey to personal success." – Julissa Ruiz, Junior, PVHS.
"After ten years of coordinating this conference, I feel great joy and gratitude for the opportunity to lead such a powerful event. I learn so much in the process, but one of my favorite parts is witnessing our youth take on leadership roles and actively participate in building a better future for our communities. I hope to see many students attend the event." – Patricia Villalobos, Latinos Unidos Advisor and Conference Coordinator.
The event is not open to the public.
SMJUHSD Media Contact: Public Information Officer Kenny Klein