PVHS Band Director Retires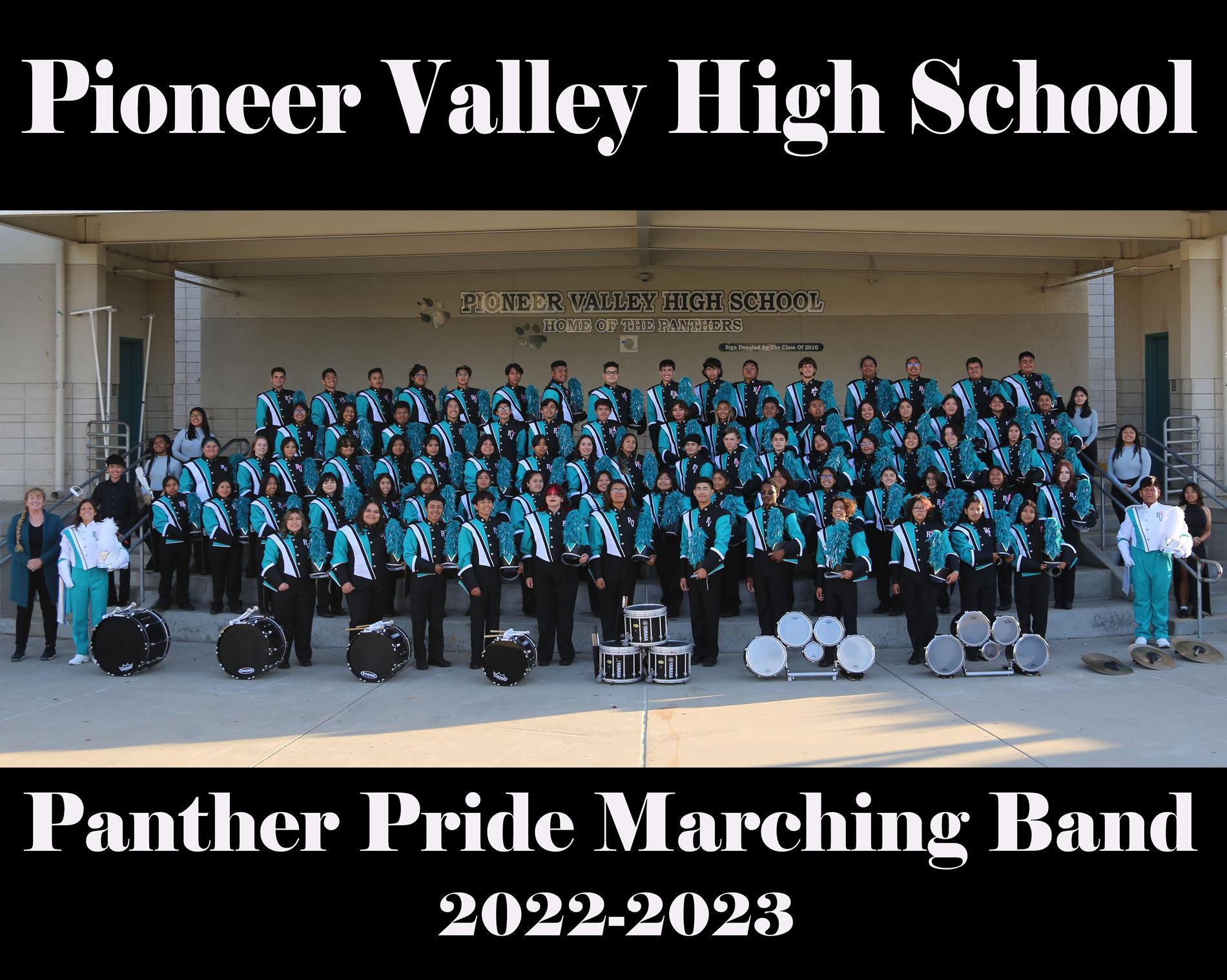 ---
Pioneer Valley High School's Music Director of Bands and Instrumental Music, Cindy Wehlander, is retiring after spending more than 30 years helping Santa Maria Valley students create music and exciting performances for football halftime shows, parades, competitions, and other events.
Wehlander taught Marching Band, Jazz Band, Concert Band, Beginning Band, Guitar, Beginning Piano, and a slew of other music courses at PVHS since 2013. Prior to that, she worked with the Righetti High School drumline, color guard and dance team and was the Director of Bands and Instrumental Music for seven years. She was also a music teacher at Patterson Elementary School in Orcutt during her career.
"Being a music educator has enriched my life in ways I never imagined. I have had the privilege of sharing my love and passion for music with countless young people ages 5-18. I hope to have given them a space to have always felt safe, welcome, accepted, silly, cared for, loved, challenged to be their best self, and to see the best in others. My accomplishments with the kids on the surface are things like trophies, and awards of which we have many and I am very proud of them for all of their dedication and hard work. But beyond that, I am happier to hear them talk about how this program has changed their life choices, or helped them come out of their shell, or kept them coming to school, or gave them a purpose they didn't know they could have. These are the things that really make me happy! Of course, I love to have some of them who choose to go on and become music educators themselves, and I believe I have a dozen or so that I am aware of who have done that too! I really just want them to love music and look back on this time together with joy.'' – Cindy Wehlander.
SMJUHSD Media Contact: Public Information Officer Kenny Klein 805-709-1454 or kklein@smjuhsd.org