SMHS Students to Participate in Mock Congress in Washington DC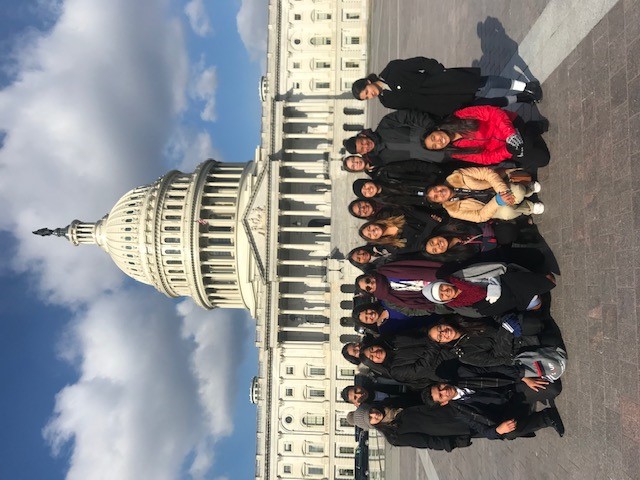 ---
Seventeen Santa Maria High School Close Up Washington D. C. Club members will be spending a week, early next month, exploring the foundations of democracy in Washington D.C.
The Saints will participate in a mock congress with students from around the nation, spend a day on Capitol Hill meeting their representatives and visit some historic sites and monuments, according to social science teacher Amy Hennings.
"I can't wait to go to our nation's capital,'' said Linda Manriquez, 9th grade. "I've always been into our nation's government and the news around me, so it's definitely going to be a life changing experience for me.''
"I'm incredibly excited,'' said Elizabeth Sanchez, 12th grade. "One of my goals is to be more active in my community so being able to experience a program that will help me gain the knowledge needed to take action on issues that affect the nation and my community, is marvelous.''
When the students return, they will present their experiences to fellow students and coordinate a voter registration drive.
"The program inspires our youth to be more active in our communities and more civically engaged,'' Hennings added.
The club was also recently awarded a $3,000 Youth Making Change Grant from the Fund of Santa Barbara to help make the trip a reality.
SMJUHSD Media Contact: Public Information Officer Kenny Klein 805-709-1454 or kklein@smjuhsd.org