ERHS and PVHS Football Teams Prepare for "Battle of the Helmet"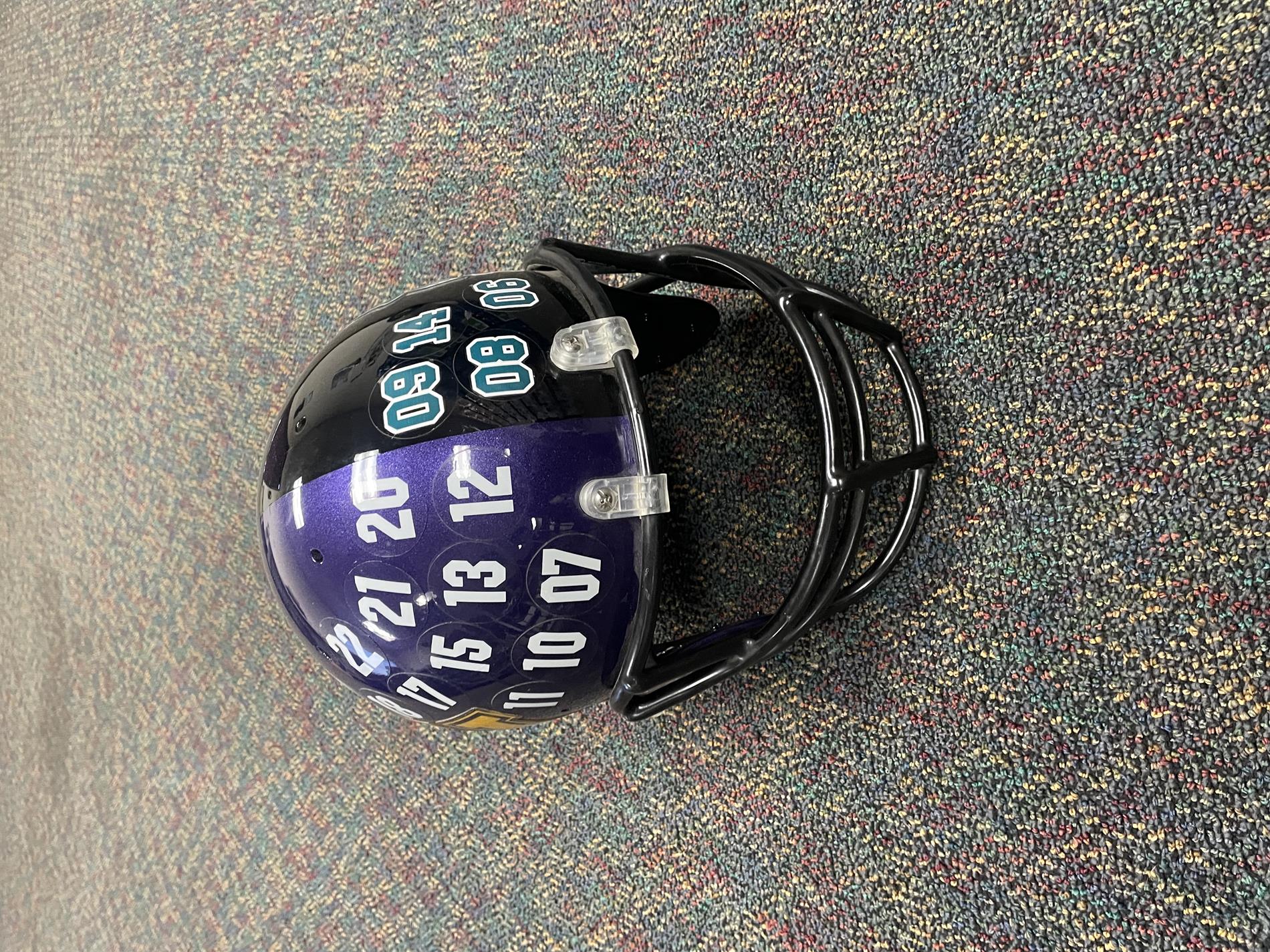 ---
The turf will decide the unofficial ownership of the "RHS and PVHS" football helmet for rivals Righetti and Pioneer Valley High Schools this Friday night.
The "Battle of the Helmet" event kicked off today with a noontime lunch at Cool Hand Luke's Restaurant. The players, coaches, and members of administration held lighthearted conversations and enjoyed some delicious food.
"We always look forward to the cross-town rivalry with Pioneer Valley,'' said Righetti Athletic Director Kevin Barbarick. "These athletes have all grown up together and it is a great opportunity to rekindle old friendships. Both schools have always showed mutual respect for each other's programs."
"Our Pioneer Valley High School community and football program always look forward to this neighborhood rivalry dating back to 2006,'' said PVHS Athletic Director Anthony Morales. "This will be the 17th Annual, and our PVHS football program will be very competitive in bringing the helmet to PVHS this Friday night. Most importantly, this game always exemplifies good sportsmanship along with pursuing victory with honor from both teams."
The winner of the game earns the bragging rights and gets to keep the special football helmet (see pic) for a year. Righetti won the "Battle of the Helmet" last year (39-13).
This year's game will be played at 7 p.m. on the RHS football field.
SMJUHSD Media Contact: Public Information Officer Kenny Klein 805-709-1454 or kklein@smjuhsd.org