SMHS Marching Band Performs at Cal Poly Football Game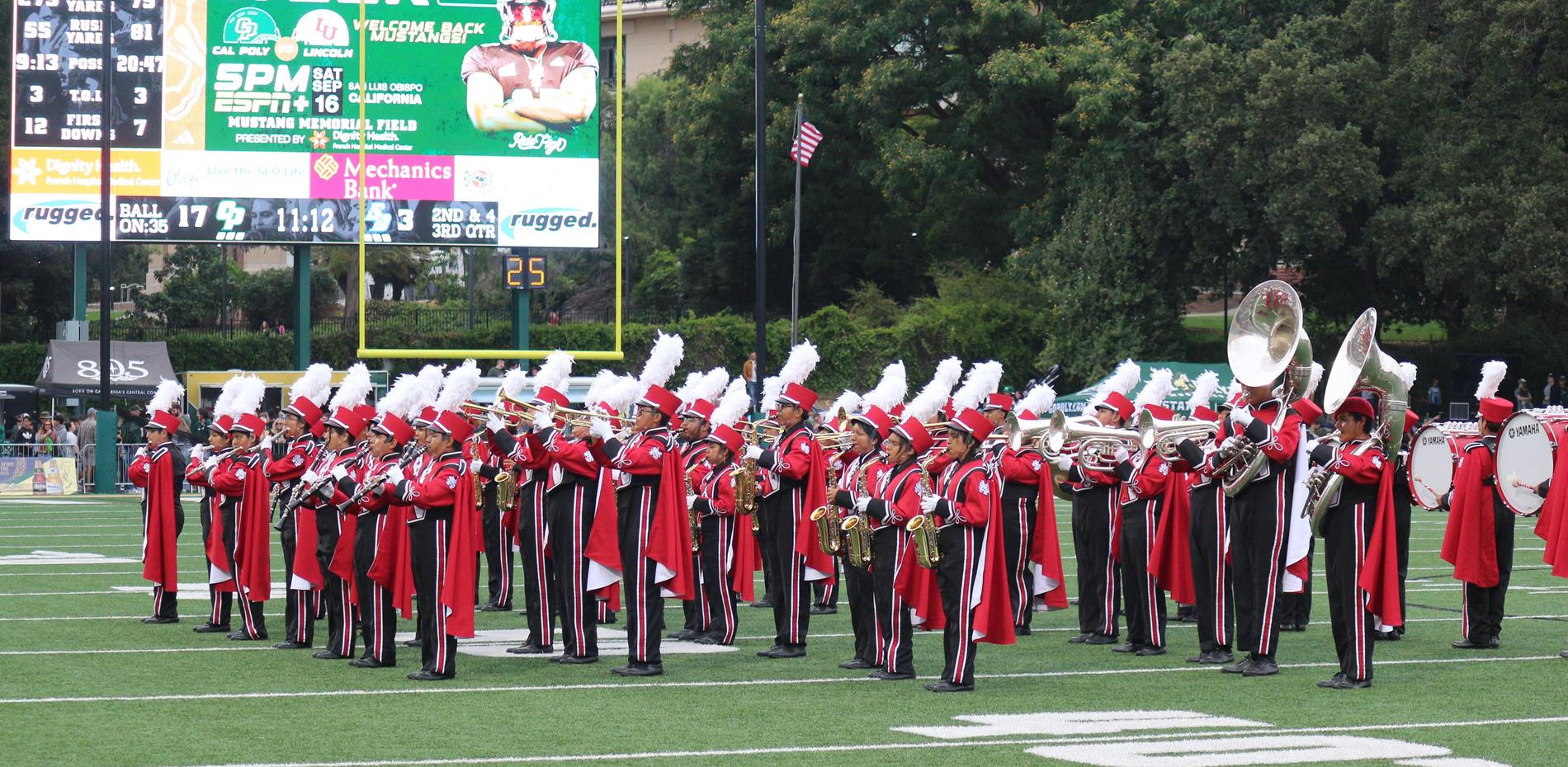 ---
The Santa Maria High School Marching Saints shined during the halftime show as the Cal Poly Football Team opened their season against the University of San Diego on Sept. 2.
The special event, "The Cal Poly Santa Maria Day," featured 50 band members playing songs such as Teenage Dream, Sucker, and Bad Romance. The opportunity gave the students a chance to experience what it's like to perform at the college level and a glimpse of what a college marching band is all about, according to Saint Band Director Samantha Bunten.
"Going to Cal Poly was a really fun experience. Being able to run half-time at a college football game felt unreal, but I'd definitely do again if I was given the opportunity." - Liliana Solorio Marching (Saint Senior Drum Major).
"I really enjoyed spending time with our sections and performing our show for a college. I hope to have an opportunity to experience this again in future years." – Alan Cruz Francisco (Freshman Saint Band Member).
"This was an amazing experience, especially only us being there. I am very thankful for this experience." - Ramona Hernandez-Garcia (Saint Junior Drum Major).
Cal Poly Associate Director of Bands Nicholas Waldron added, "Mrs. Bunten and her students brought great energy, enthusiasm, and musicality to their halftime performance! We are excited to see them again at Band Day on October 7."
SMJUHSD Media Contact: Public Information Officer Kenny Klein 805-709-1454 or kklein@smjuhsd.org