PVHS Seniors Complete Allan Hancock Promise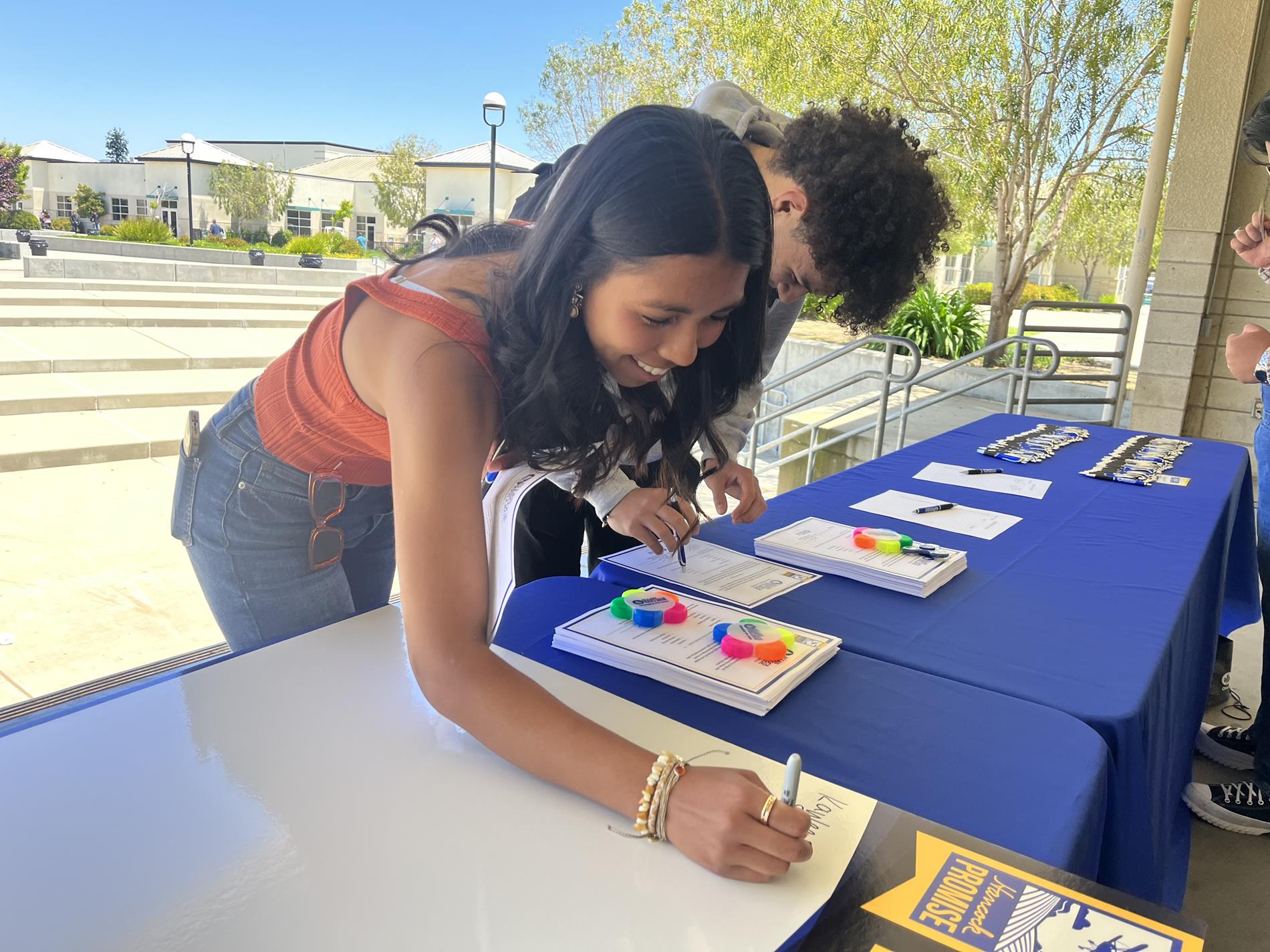 ---
More than 340 Pioneer Valley High School seniors were recognized for completing their Allan Hancock Promise and registering for summer or fall classes.
The seniors signed their names on large posters, received a slice of pizza and some AHC swag at the amphitheater on Wednesday, according to Panther College & Career Center Specialist Melani Teixeira.
"It was awesome to be able to celebrate with my friends." - Andrew Godinez, student.
"AHC signing day is a wonderful event where our guidance and counseling team gets to recognize our seniors that have committed to their future and completed the steps of the Hancock Promise. This celebration is a culmination of a year-long collaboration between Hancock and PV to ensure that college is possible for every student." - Rebecca Leadbetter, Senior Counselor.
SMJUHSD Media Contact: Public Information Officer Kenny Klein 805-709-1454 or kklein@smjuhsd.org