SMHS Students Attend PCPA Play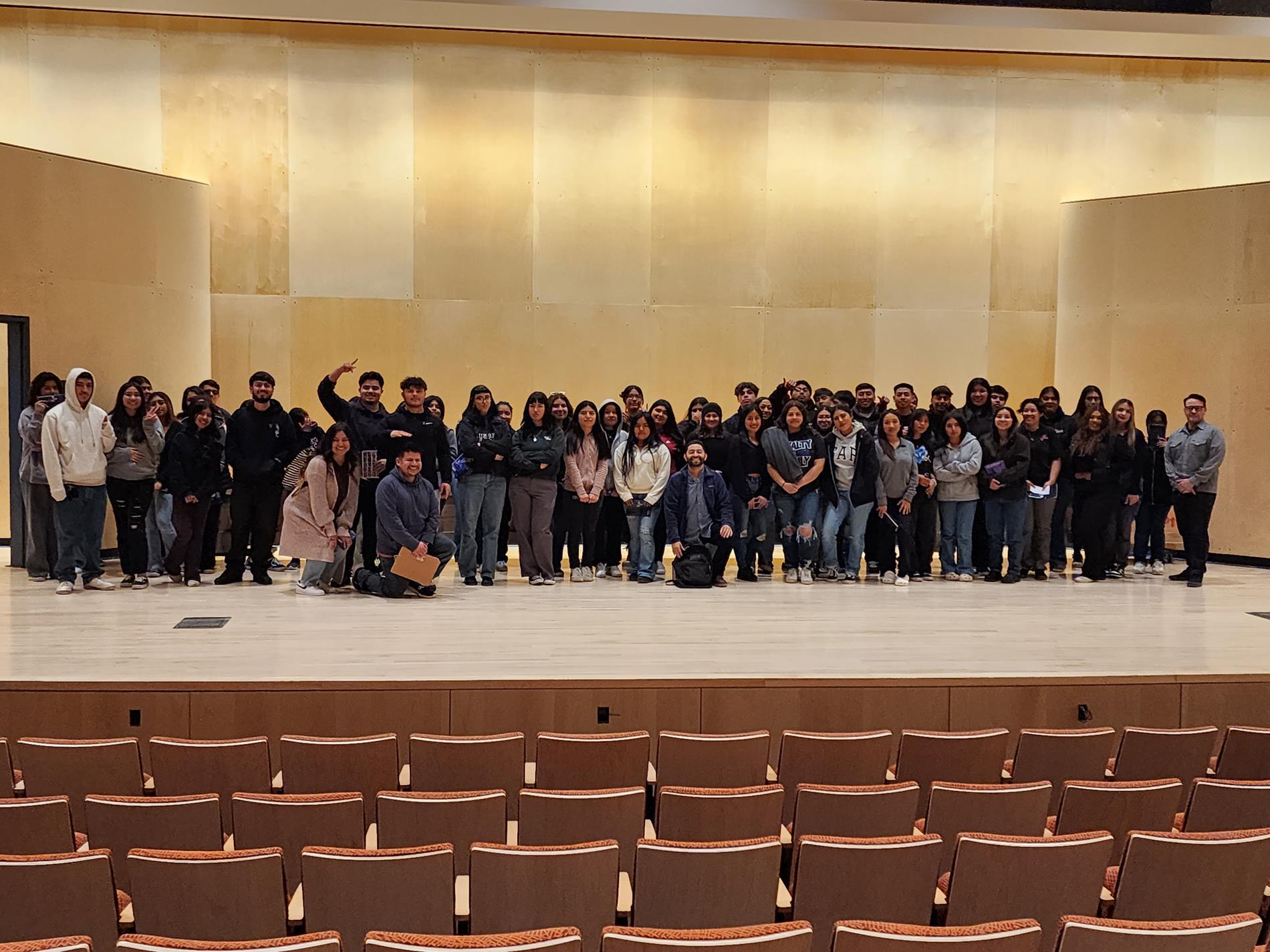 ---
Seventy-three SMHS Chicano/Latino Studies and Mexican American/Latino Literature students attended the PCPA play, "The River Bride," featuring an all-Latino cast at the Pacific Conservatory Theatre on March 2.
The field trip was very important because many of the students have not visited the PCPA since elementary school, if at all, according to Ricardo Valencia, Chicano/Latino Studies teacher. The opportunity also gave Latino youth a chance to see actors with a similar background, something that can inspire the next generation of theater attendees and actors, he added.
"I want to be an actor, so the chance to see a play like this is truly inspiring. I really liked the plot twist at the end, as well as all the funny scenes." - Valeria Ovalle-Arriaga, junior.
"It's nice to know that at AHC we have support services like the Puente program and the DACA/Dream Center to support first-gen and undocumented students." - Lizbeth Ramirez-Govea, senior.
"We have world-class theatre production right here in Santa Maria. My hope is that our local youth can see themselves as future theatre producers, actors, set designers, etc. We have the talent. All we need is the opportunity and support. Special thanks to Kelly Stegall and Yvonne Teniente-Cuello for welcoming our students and providing them with an outstanding AHC tour and delicious lunch." - Ricardo Valencia, Chicano/Latino Studies teacher.
"Our students can't stop talking about this trip. It is my pleasure to provide opportunities like this for our outstanding students. For the seniors, it was an amazing chance to experience the great programs that Allan Hancock College has to offer. We had a blast." - Fernando Aguila, Mexican American/Latino Literature teacher.
The Saints also had a chance to tour the new arts building at AHC.
SMJUHSD Media Contact: Public Information Officer Kenny Klein 805-709-1454 or kklein@smjuhsd.org