DHS Robotics Team Competes at State Championship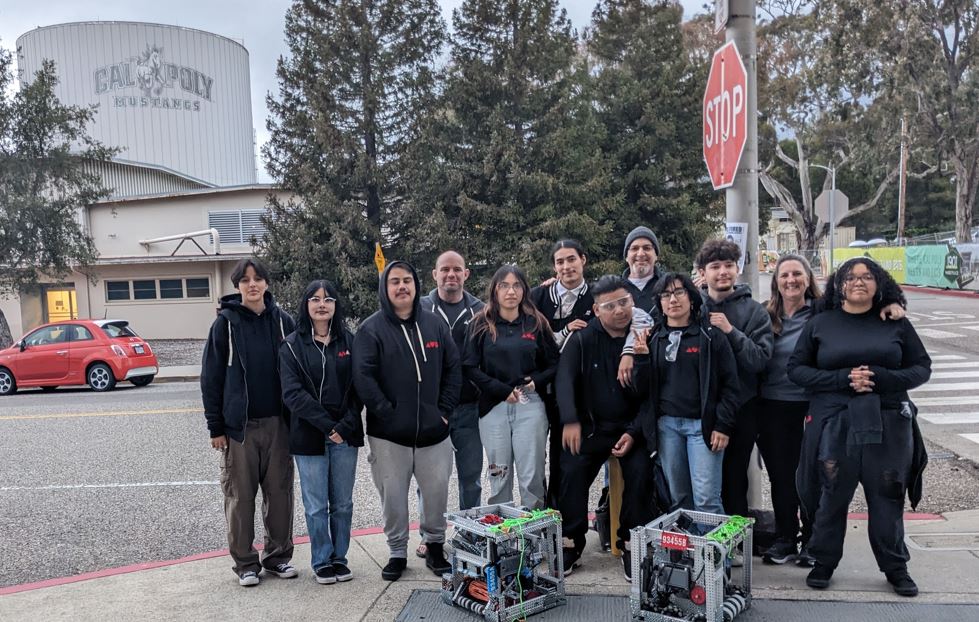 ---
Delta High School's two robotics teams shined during the VEX VRC Robotics State Championship Tournament at Cal Poly on March 4th.
Robot A, driven by Jose Quintanar, reached the quarterfinals among 32 teams. Robot B, driven by Andrew Limon, made it to the semi-finals for the state championship. There are 336 teams in the region.
"If you can build a robot and compete at this level, you can do anything,'' said Selena Olivas, one of the mechanics on the B Team.
"I am just happy my robot didn't break the whole day and that we eliminated a lot of really good schools from the competition," said Eduardo Velazquez, lead mechanic for A Team.
Delta Robotics Coach Jeff Cooper described the event as a very "engaging experience" for all students.
"This is what makes engineering and other science and technology programs exciting,'' Cooper added.
SMJUHSD Media Contact: Public Information Officer Kenny Klein 805-709-1454 or kklein@smjuhsd.org