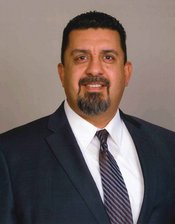 Dear Students and Parents/Guardians,
Welcome to the 2021-22 school year! I hope this message finds you and your family doing well.
We have all been looking forward to the time when students would be back on campus - and that time has arrived. After 17 months since we closed our campuses due to the pandemic, we start this school year with students returning back to school full-time in-person on our regular bell schedule. We are eager to reconnect and engage with our students and their families and make this transition the best experience possible for all of our students. Students who have health or other circumstances preventing them from returning to school in person this year have the option to enroll in our on-line Independent Study program, which has been restructured based on new state requirements.
Enhanced safety protocols are still in place throughout the district at all of our schools, and we will continue to follow the updated guidance of State and County Public Health. Face coverings for all students and staff will be required while indoors until further notice. When outdoors, students and staff may remove their face coverings. While physical distancing is no longer mandatory, we still encourage students and staff to do so when practical. Students are encouraged to consider getting the COVID-19 vaccination. The County Public Health Department is making a concerted effort to vaccinate young people 12 years and older.
Thank you for your continued support and adaptability. I look forward to a safe, positive and meaningful school year for all of our students.
Antonio Garcia
Superintendent
Department Contacts
Contact Name
Job Title
Phone Number